Lions are among the most majestic animals on earth, along with the tiger. They are proud and powerful creatures that live in the savannas of Africa, a vast and wild land inhabited by hundreds of other animal species.
The lion tattoos have different meanings whether in pure symbolism or in front of the signs of the zodiac. Indeed, people born between July 23rd and August 22nd are of the zodiac sign lion.
Lions are known to be proud and courageous creatures with a steely look. So, if you feel that the lion sign suits you, a lion tattoo would be a great match. Similar to the best wolf tattoos for men, lion tattoos also symbolize kinship. Lions are often used in family coats of arms by noble houses, with lions usually depicted wearing crowns.
With a golden mane that is both majestic and intimidating, the lion is an emblem of royalty in the animal kingdom, hence the nickname "king of the jungle", although this is not quite accurate as seen in the article on the lion symbol. This makes lion tattoos a popular choice among people who want to project an aura of courage and strength.
Lion tattoos work best when they are large areas because of the amount of detail. This makes them great options to tattoo on the back, chest or arm. Most choose a lion's head when it comes to choosing. Others prefer the look of the whole body, usually with the lion standing over something with a ferocious roar.
Although they are usually seen in black and gray or tribal style, lion tattoos are also beautiful with colors. If you desire a very colorful and vivid style, you can choose a watercolor lion tattoo, which is characterized by thick lines and random color splashes. This does not return the same images as realistic tattoos of a grey and black lion tattoos. But if you prefer colored tattoos, feel free to go for your deepest desires!
It is important to note that these tattoos are now seen as an art form and are suitable for both men and women, however this will vary depending on the design and sign used.
Lion Head Tattoo
This is a type of lion tattoo that is usually used in large size. The lion head tattoo is the best symbol for power and strength. The lion is regarded as the king of the jungle because of its powerful symbolism. All other beasts respect the lion due to its incredible strength and agility.
In relation to man, the strength of the lion symbolizes perseverance. People of this sign tend to never give up despite the many challenges they face. Having this tattoo on your body simply signifies that you have the strength to endure any adversity that may be presented to you. For fathers all over the world who are looking for a unique style, tattoos like this can go great with a Dad's T-Shirt!
Rasta Lion Tattoo
This is a very unique design that is loved by many people around the world, so the Judah lion is part of the Rastafari culture. This kind of tattoo has a spiritual and religious meaning for those who wear it. Typically, this tattoo is strongly linked to the king's crown..
The lion being at the top of the beast hierarchy, it deserves its own crown. When you carry this tattoo design, you are sending a message to people that you are a worthy person of respect and love. The design of this tattoo also encourages tolerance of different cultures and respect for the faiths of others.
Lioness Tattoo
If the lion is the king of animals, then a lioness can be called its queen. She is also highly respected in the animal kingdom. She works alongside her king. Usually, she symbolizes motherhood, femininity and family.
As a lioness takes care of her cubs, it is quite comparable to being a mother. She may look like a fierce beast on the outside, but she still has a soft spot for her family. She is also a symbol of protection. Most people believe that this tattoo can help save them from all dangers and risks.
The lion tattoo is one of the most popular unisex tattoo designs that were available from ancient times. The lion has many characteristics that are similar to the personality attitude and human characteristics. Therefore, this is the primary reason behind many persons using the lion to portray themselves.
You can find female lion tattoos with designs of flowers, butterflies, lotus and feathers. On the other hand, for a more masculine style, you can find lion tattoos with a crown and an imposing look, an Indian look or a majestic animal such as an eagle for example.
Narasimha Lion Tattoo
If you really desire a unique lion tattoo design, you can turn to a Narasimha tattoo. Indeed, in the Hindu god Vishnu, Narasimha is one of the avatars. He is represented as a creature with a body of a man, a head and claws of a lion.
A Narasimba tattoo looks totally attractive with brightly colors especially when worn on the arm. Be prepared to explain the tattoo regularly to curious onlookers, though. Not everybody knows Hindu deities and myths.
If you want a personalized design that combines a lion and a different motif, don't be shy about asking a tattoo artist for inspiration. For a minimalist tattoo on the arm, wrist, forearm, just ask for a lion paw motif, which comes with a lower price of course. But we really recommend that you go for a fairly large piece when it comes to the world of lions. Know that lion tattoos are a big hit with Anchor Bracelets offering a wild yet casual style.
Temporary Lion Tattoos
The body tattoo is a way to express art through your body by giving a meaning to this work of powerful symbolism. However, we understand that you have hesitations about whether or not to get a tattoo because the consequences of a "missed" tattoo can affect you emotionally and there is no shame in that!
You can therefore turn to temporary lion tattoos also called "fake tattoos" to make your choice and ensure your future permanent tattoo. Although, some purists prefer to go directly to permanent tattoos, only you are free to choose if you want to try them out first. To put it simply, it is a sticker that you place on your skin that will last a few days.
Maybe you will like this temporary tattoo ! It is now very easy to test a temporary tattoo on the place of your body of your choice that lasts some time and is waterproof.
Top 150 of the Best Lion Tattoos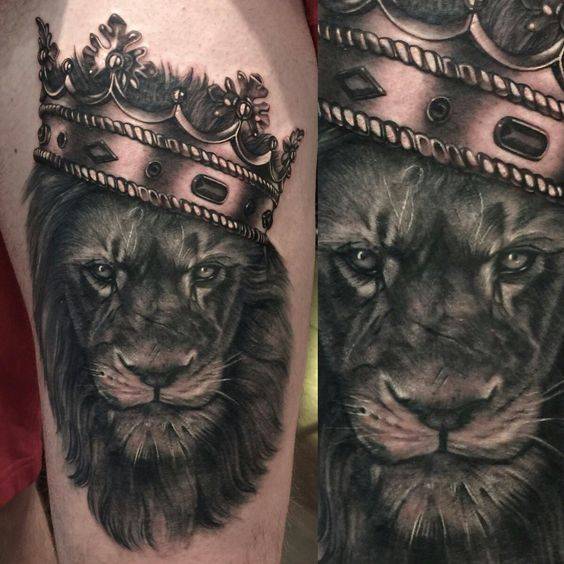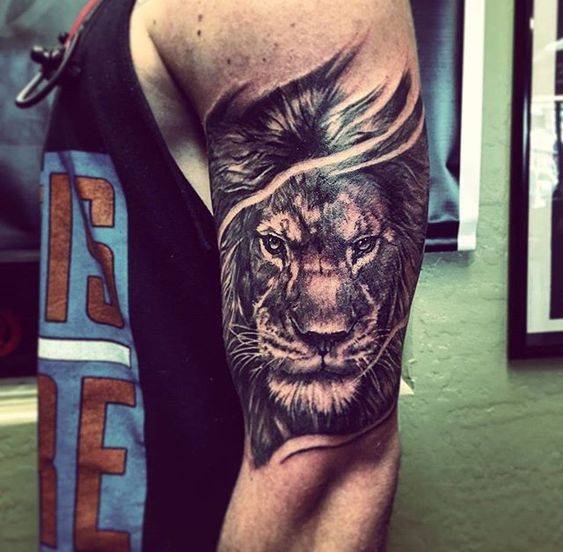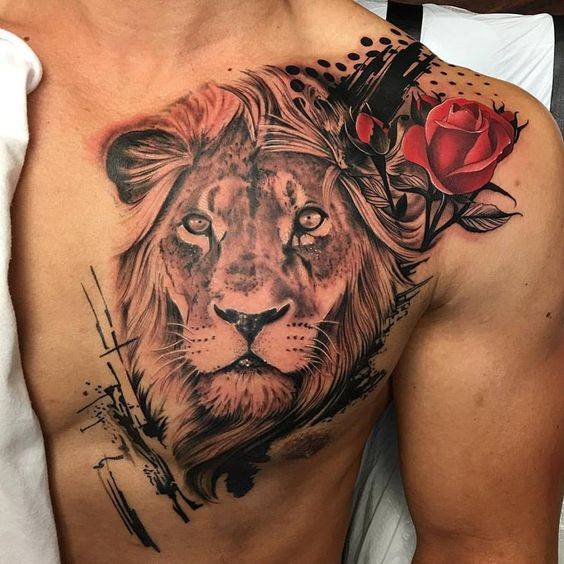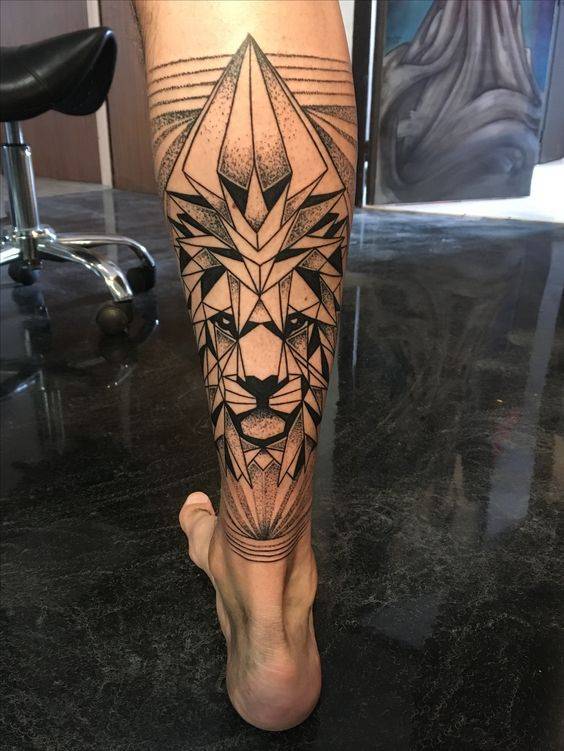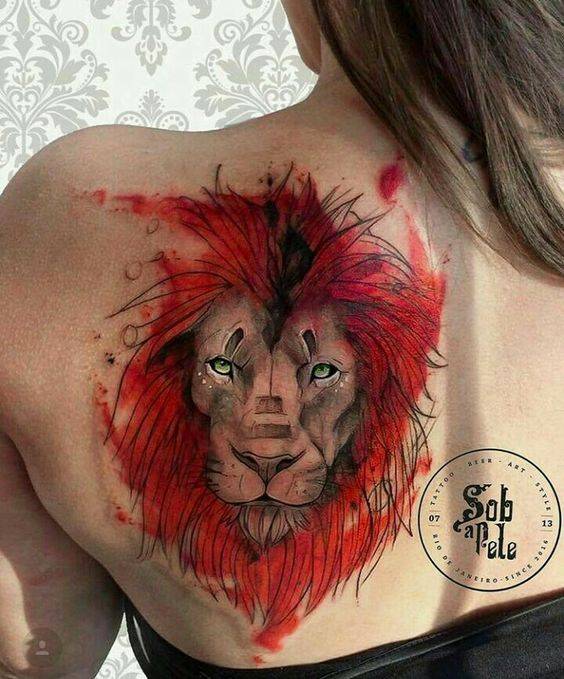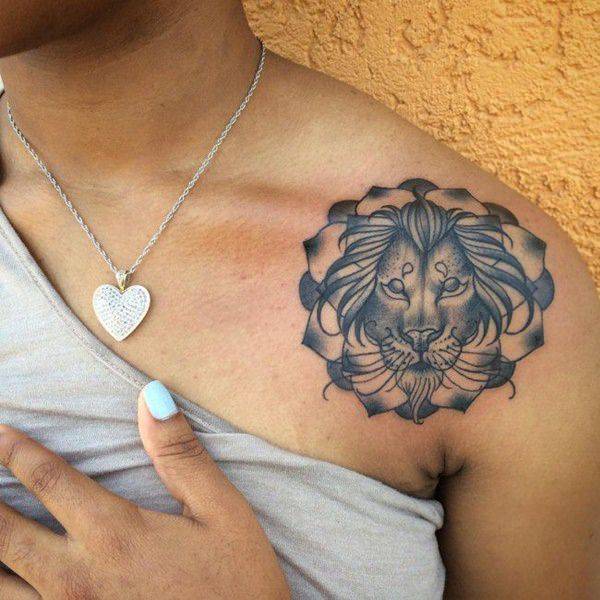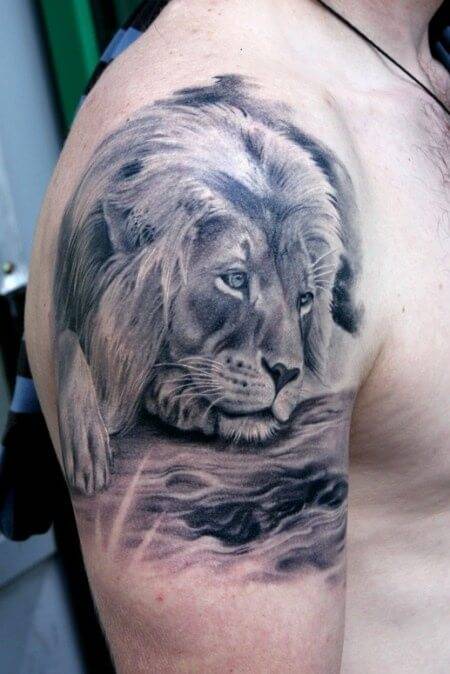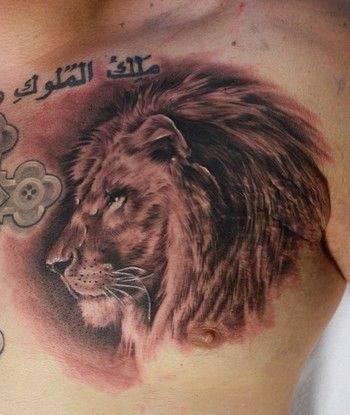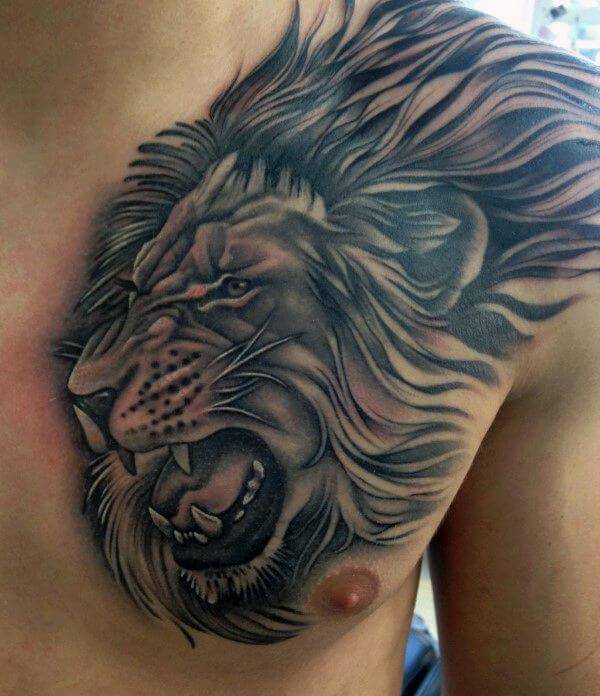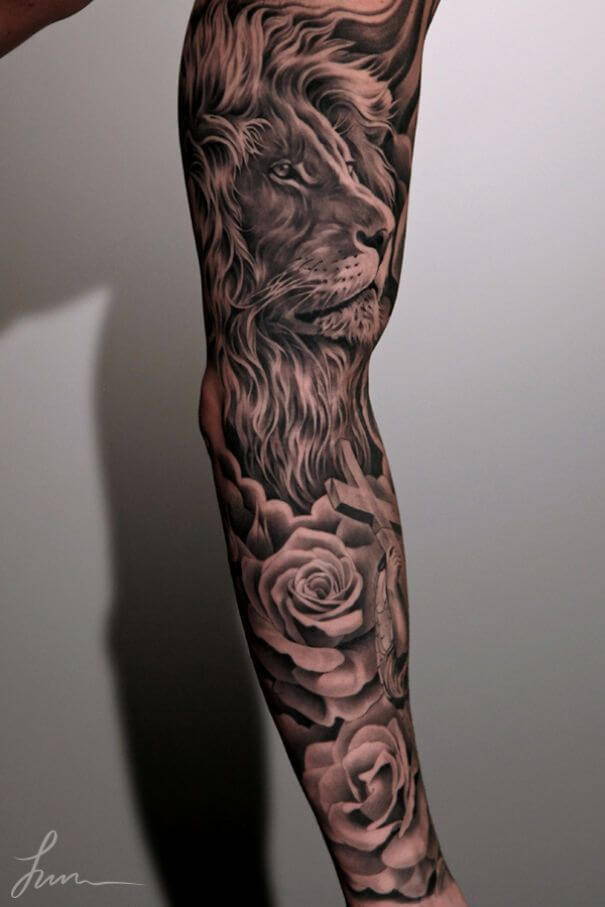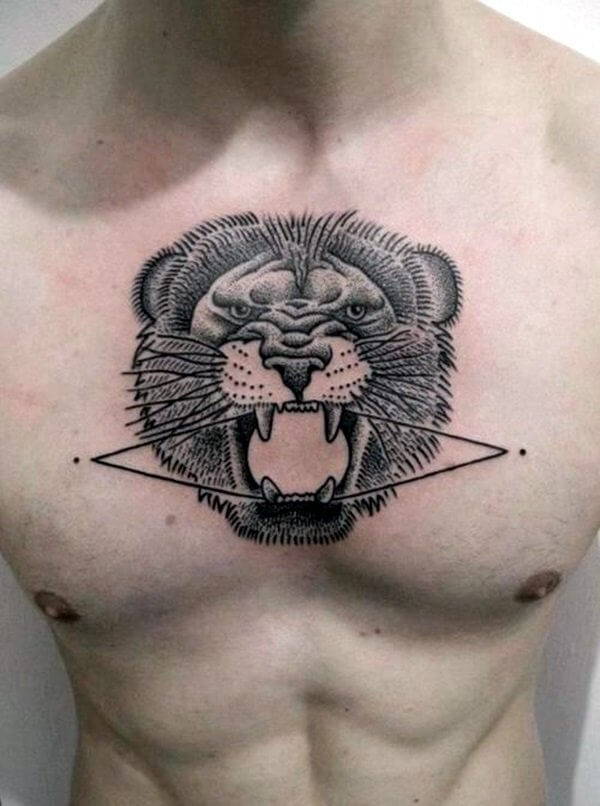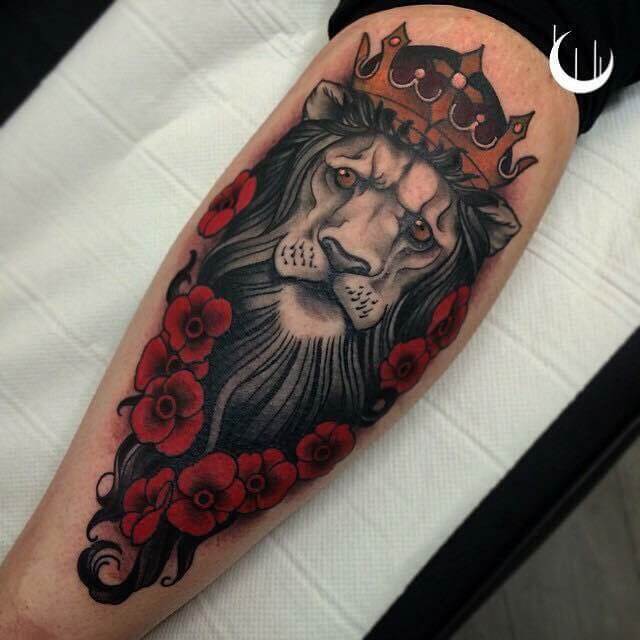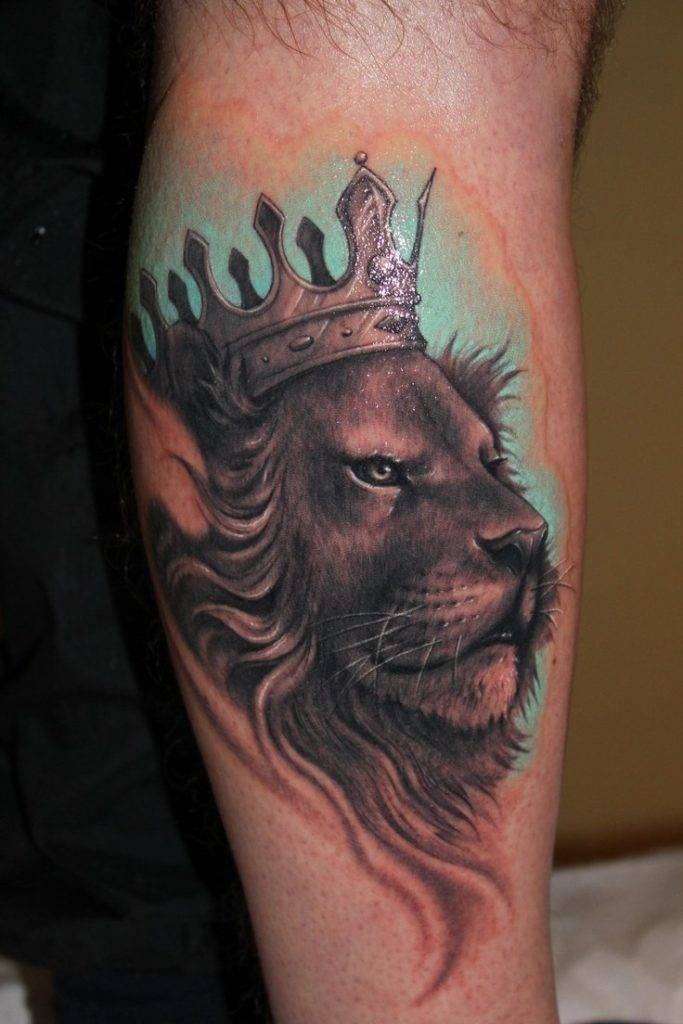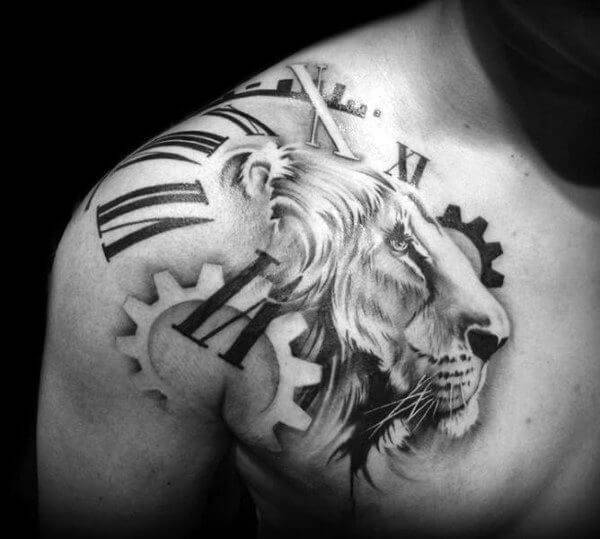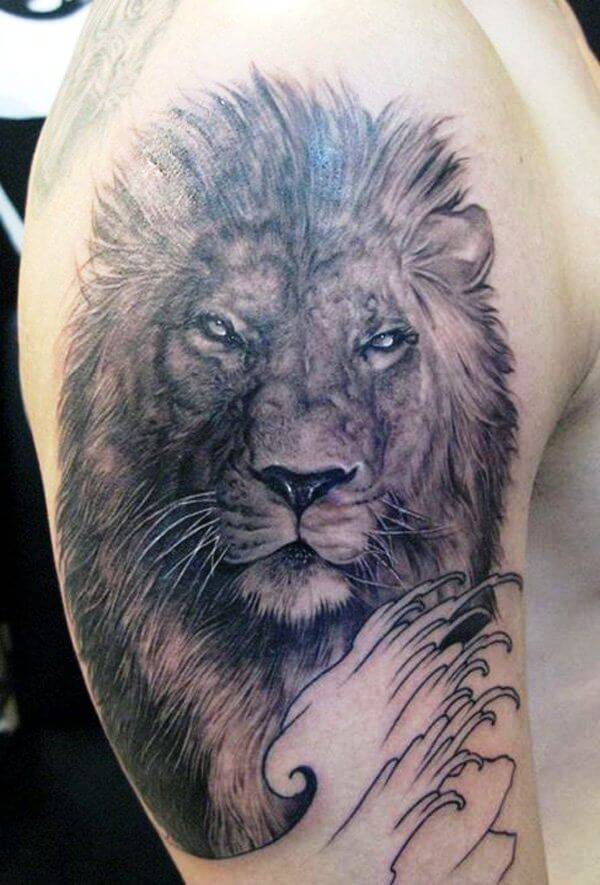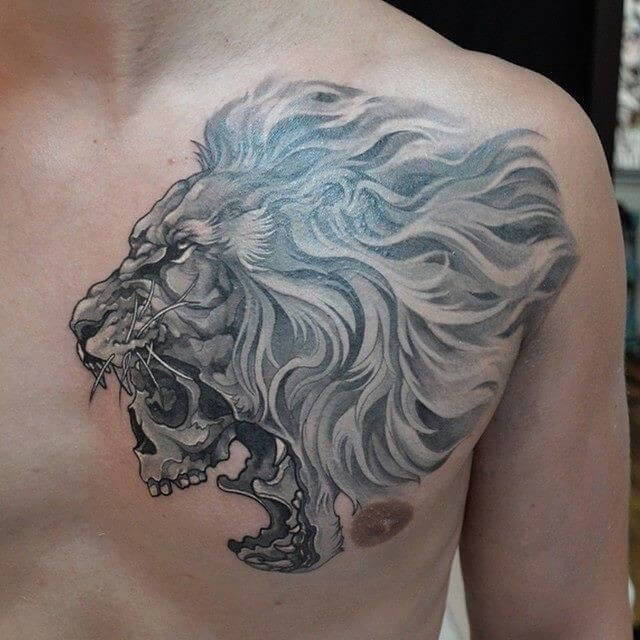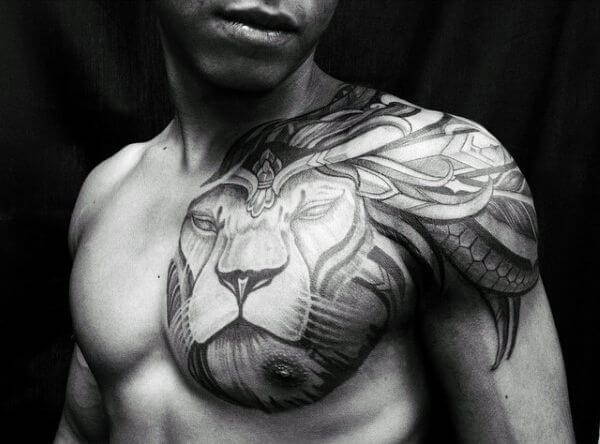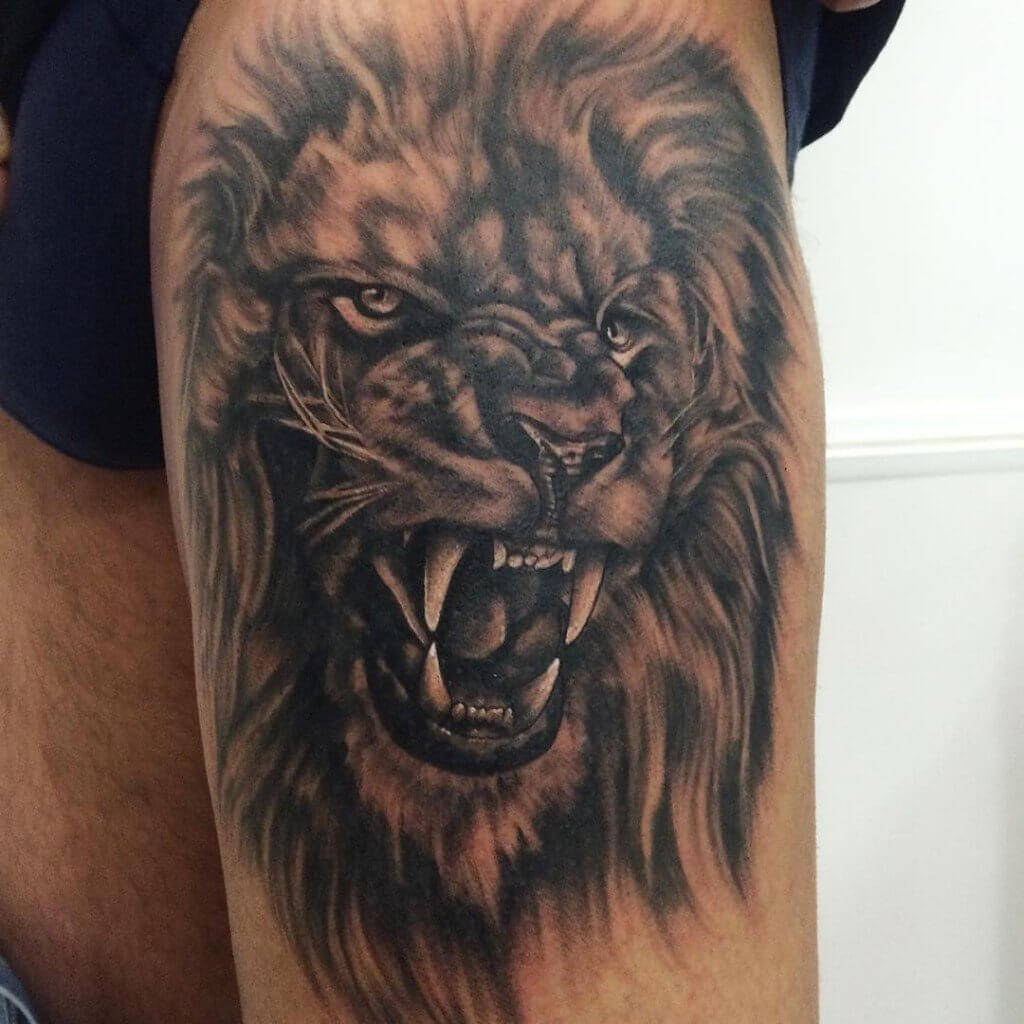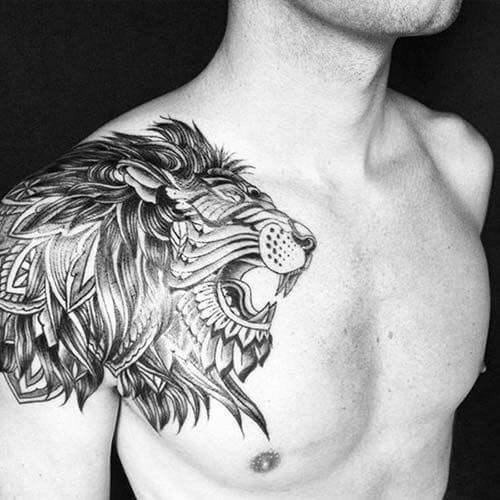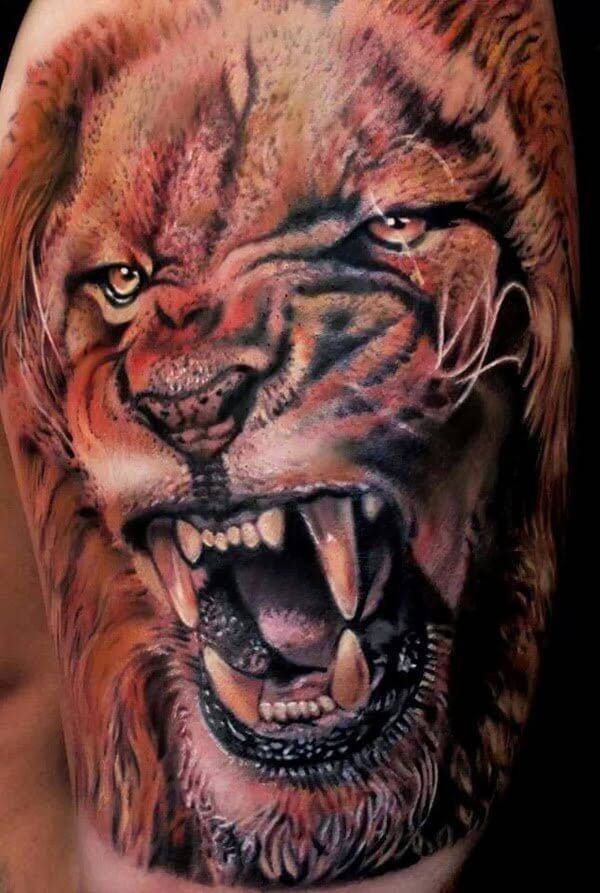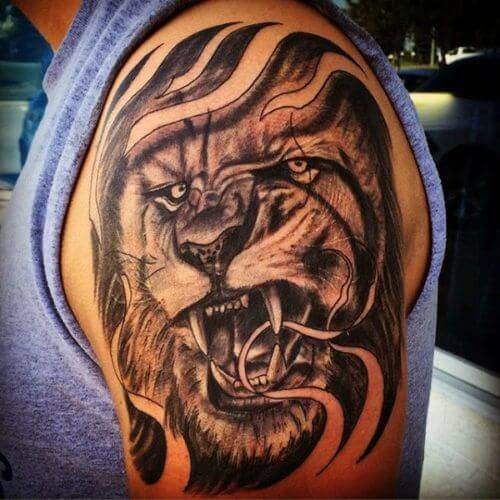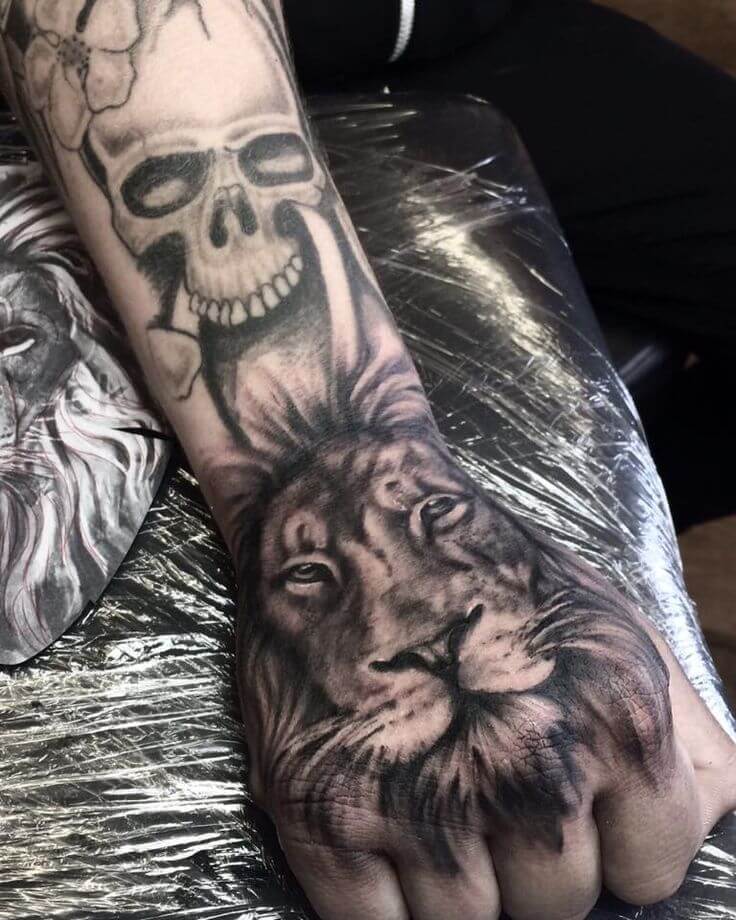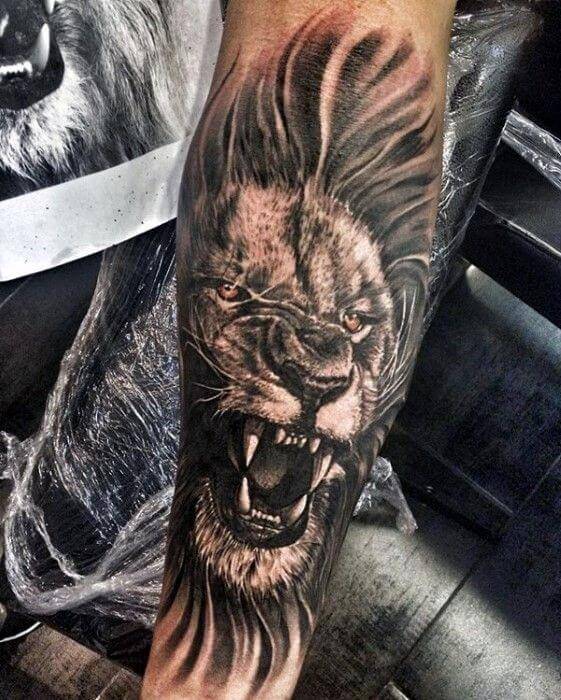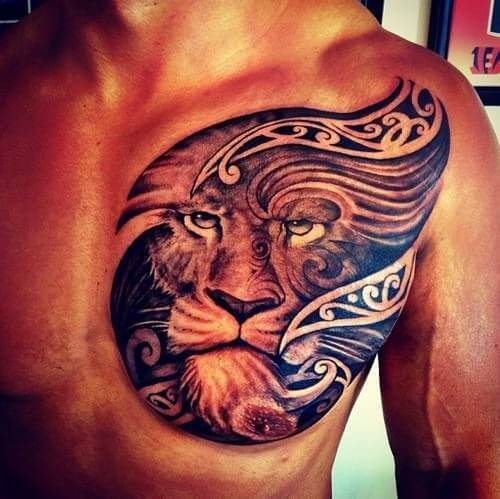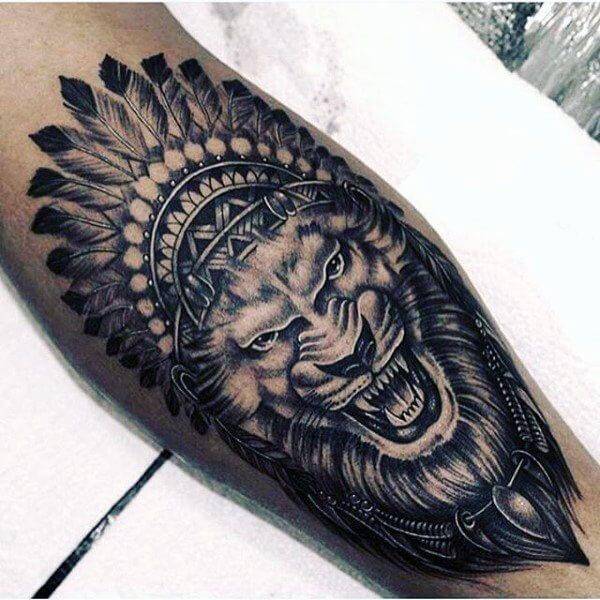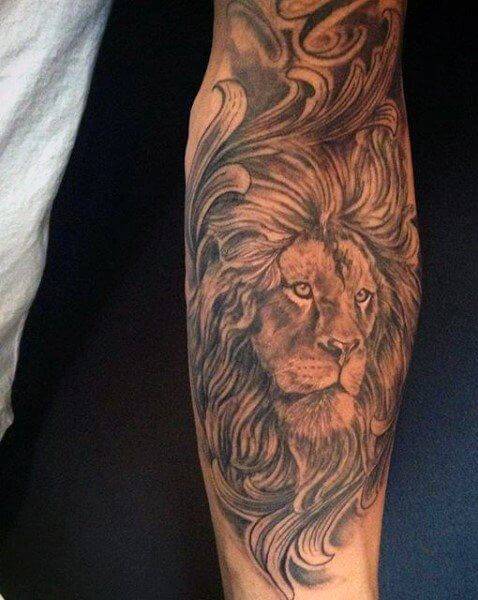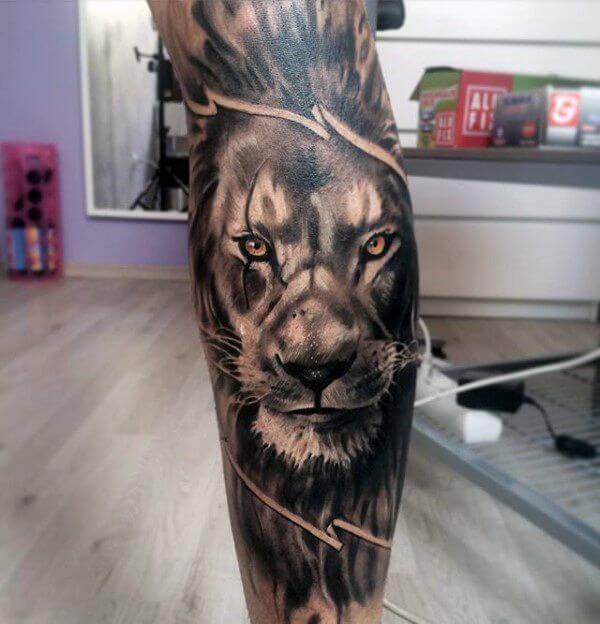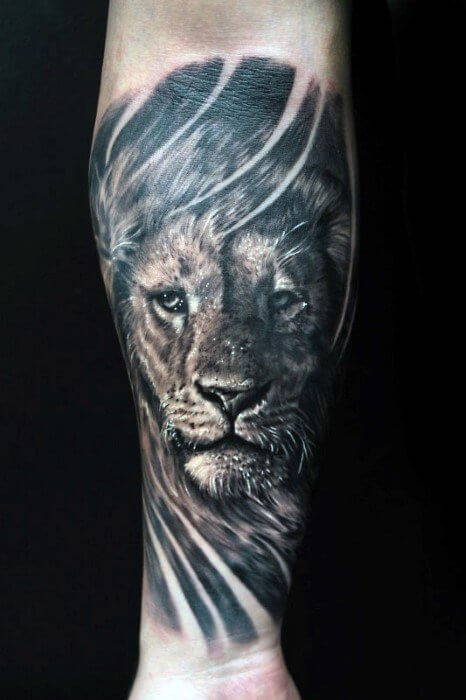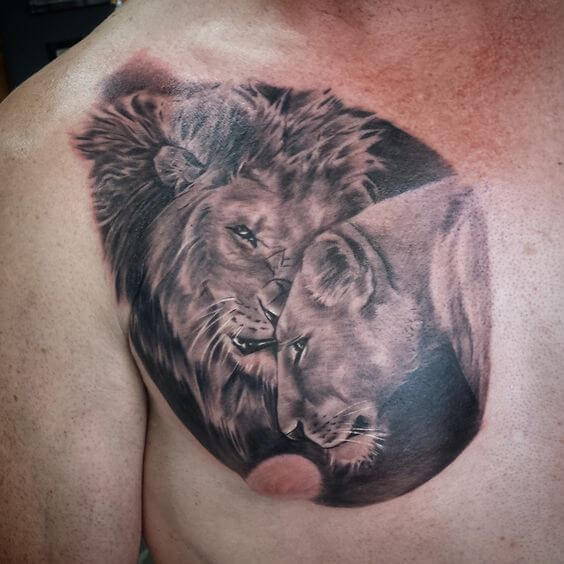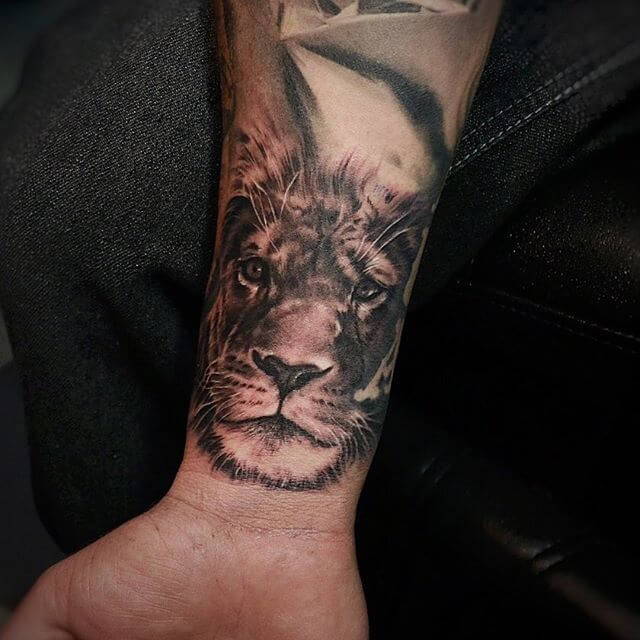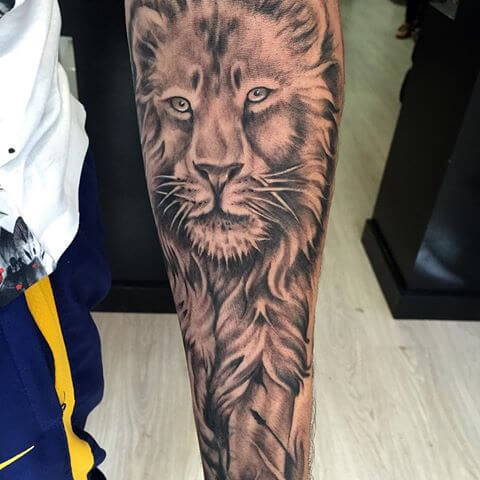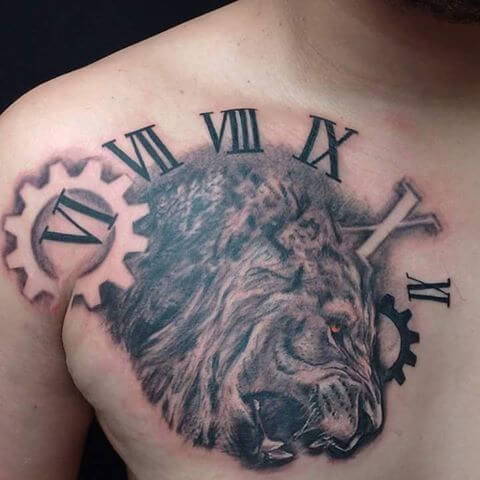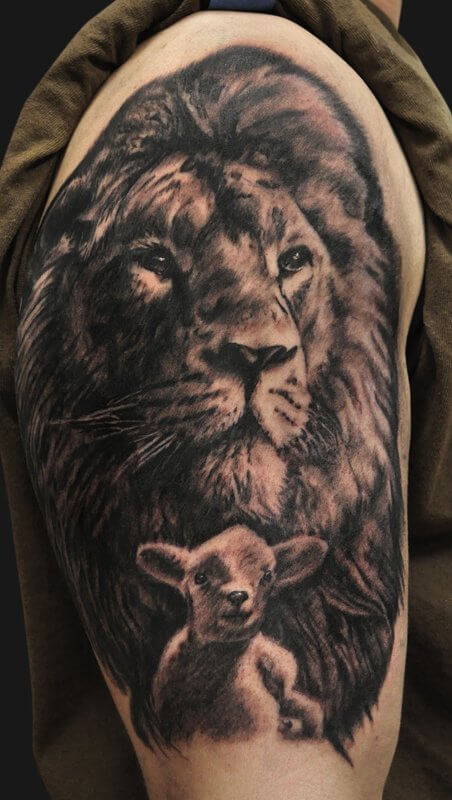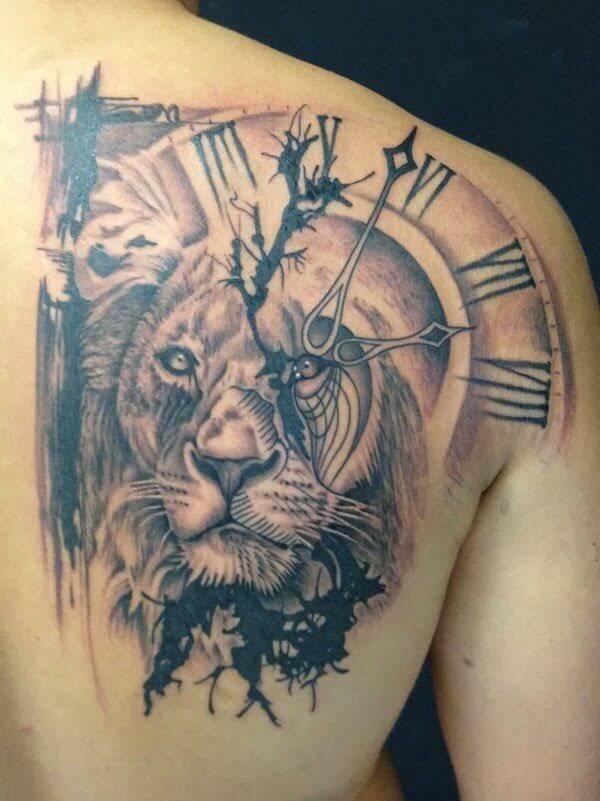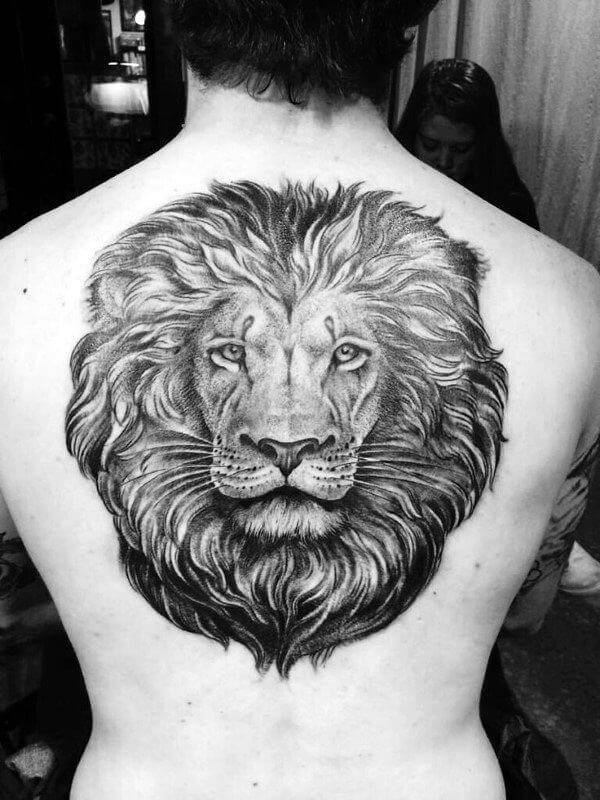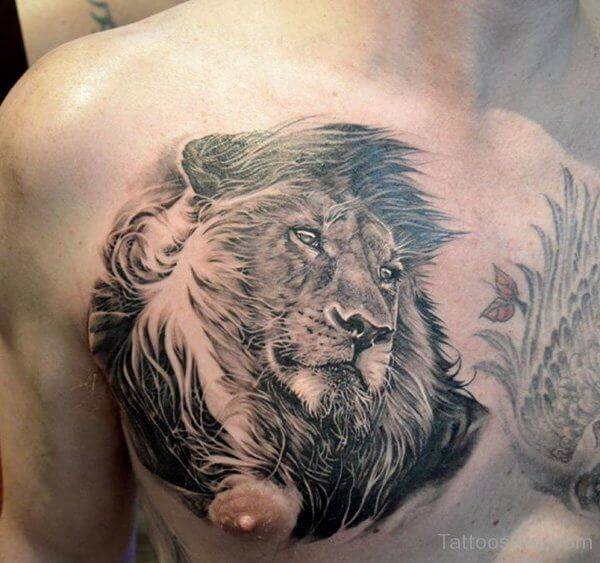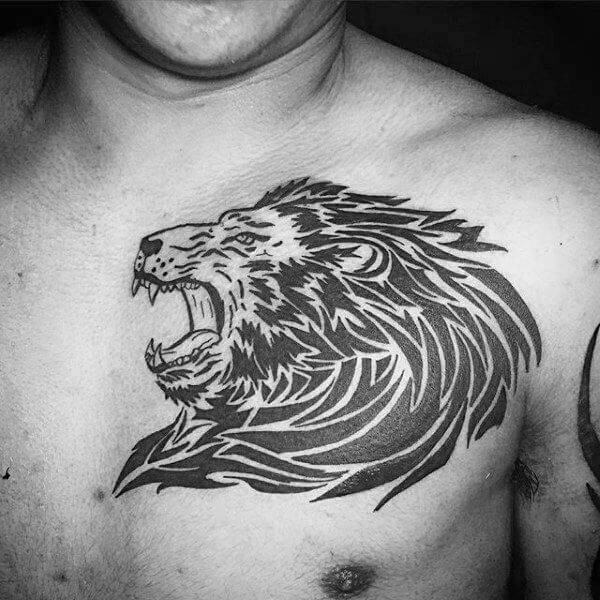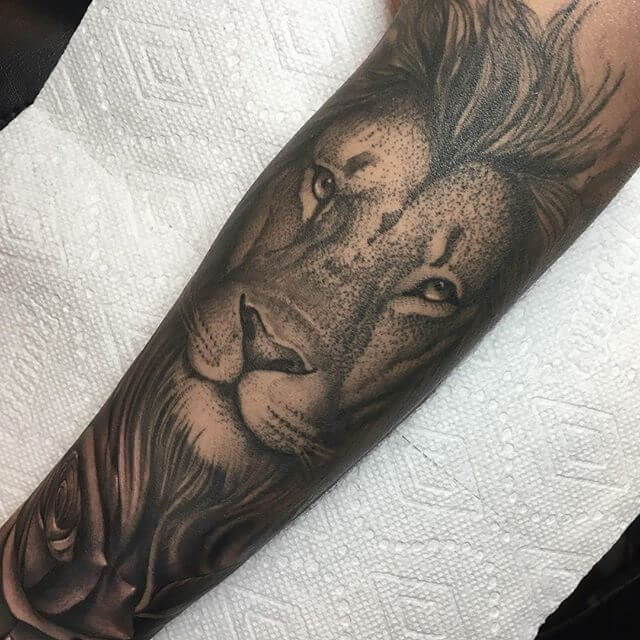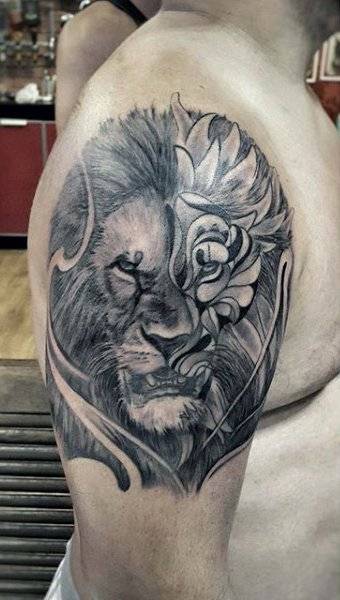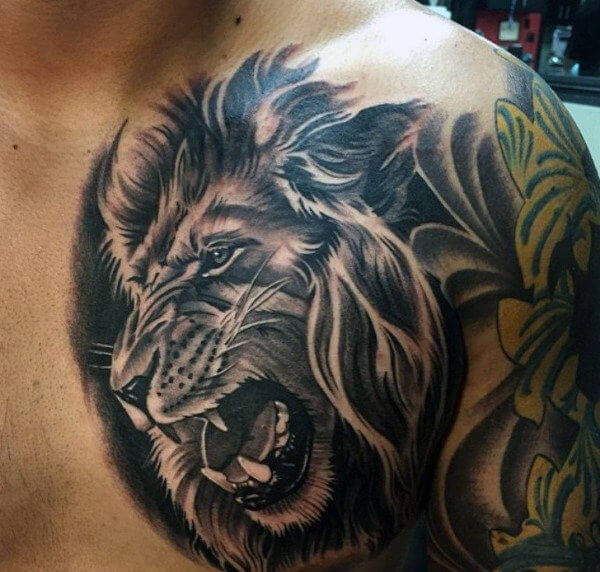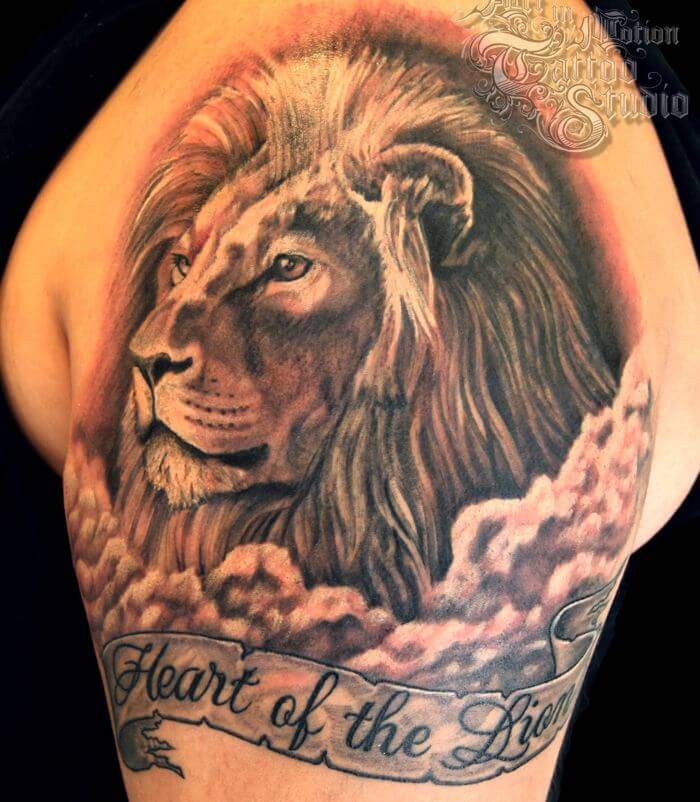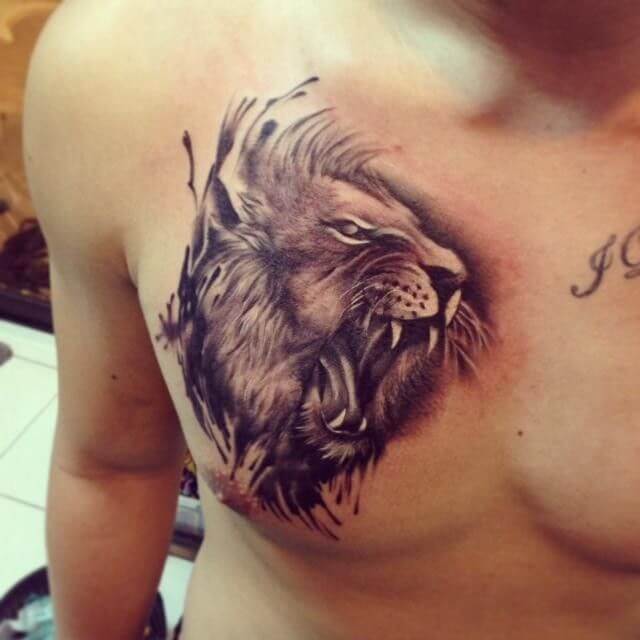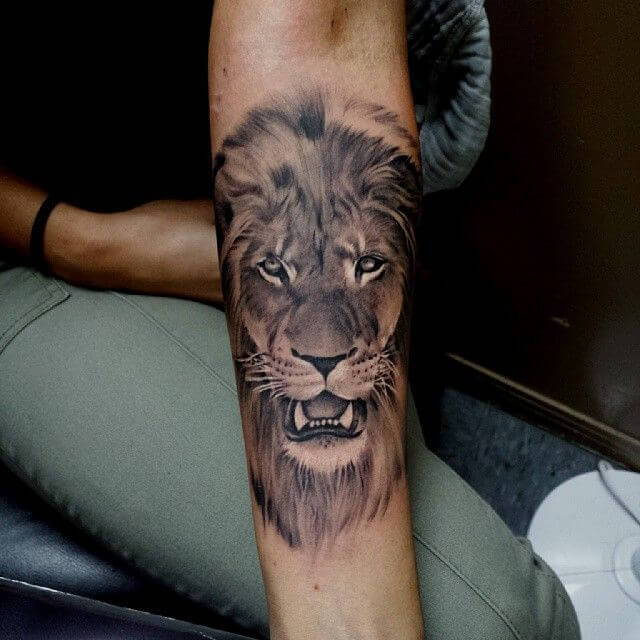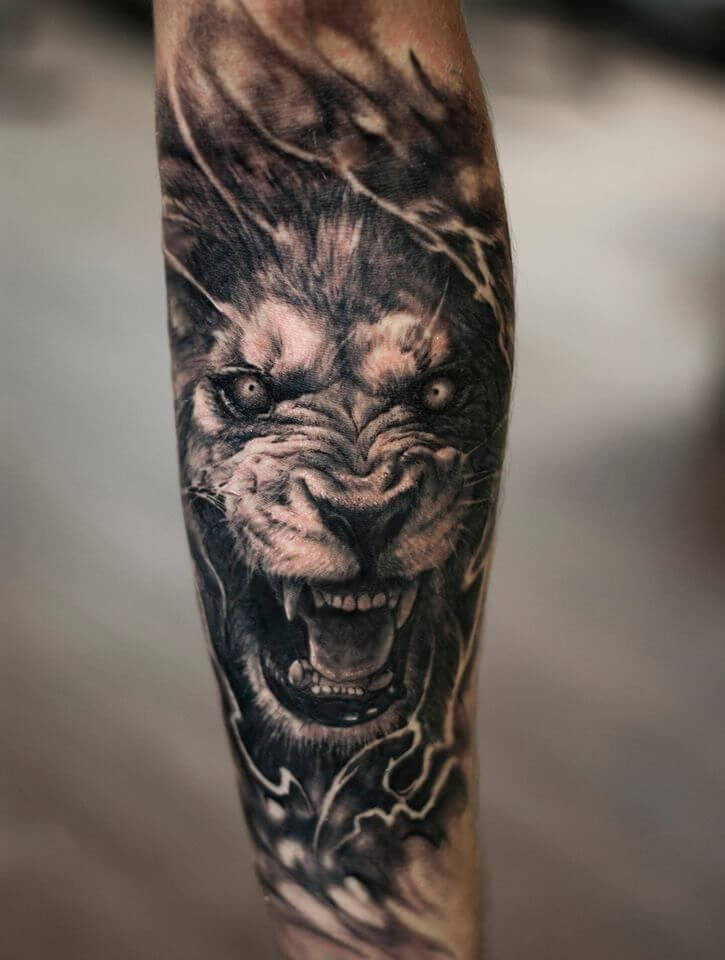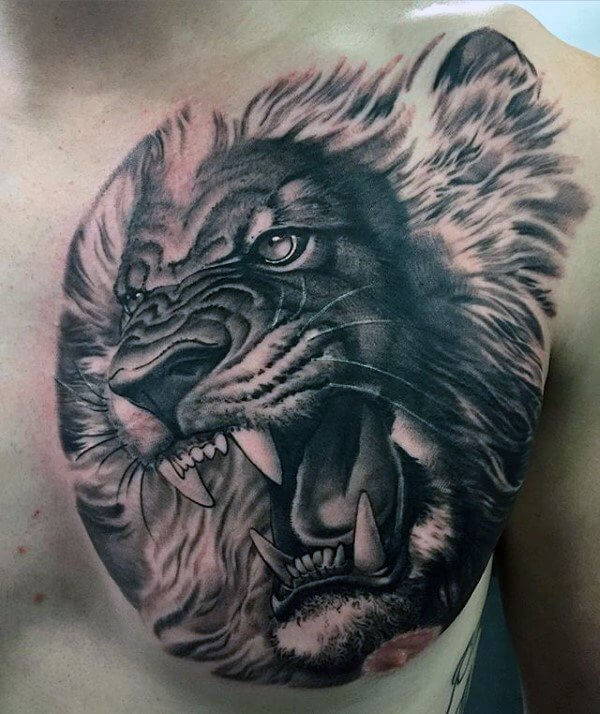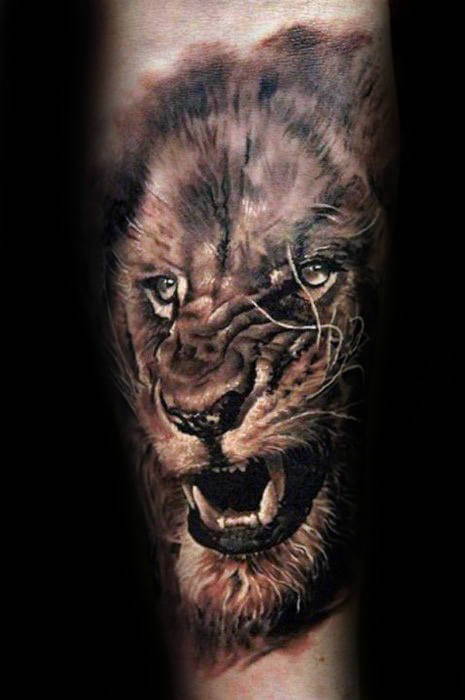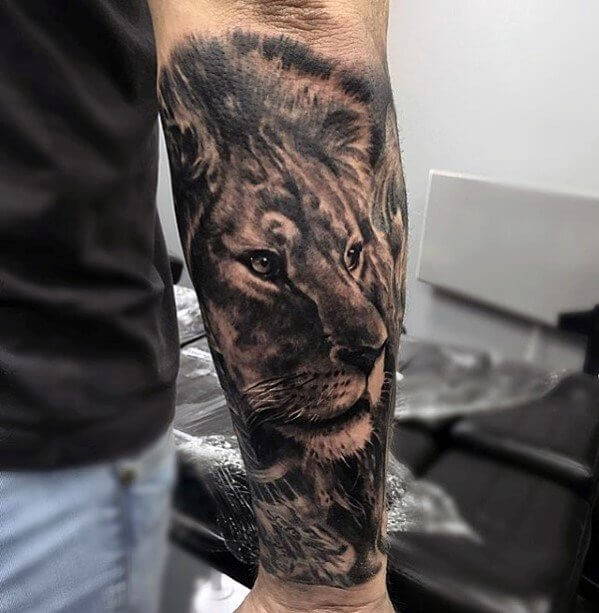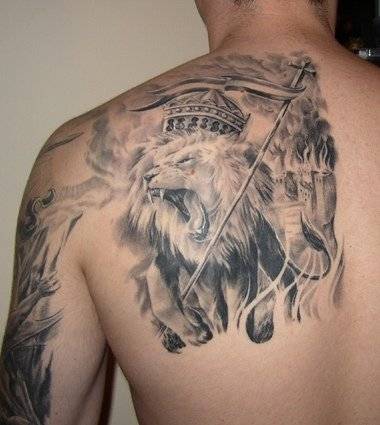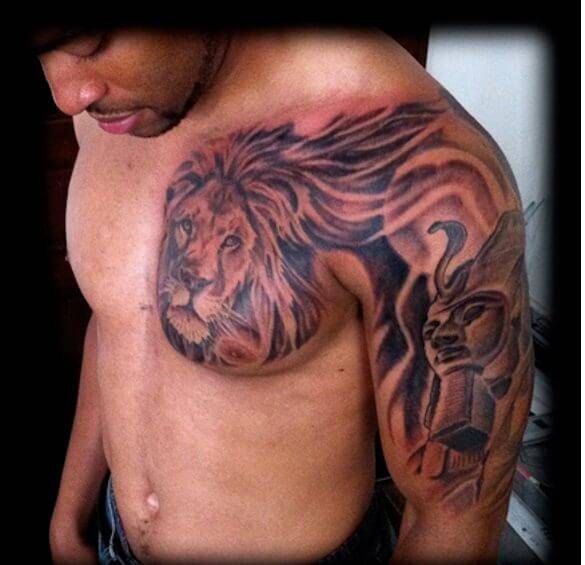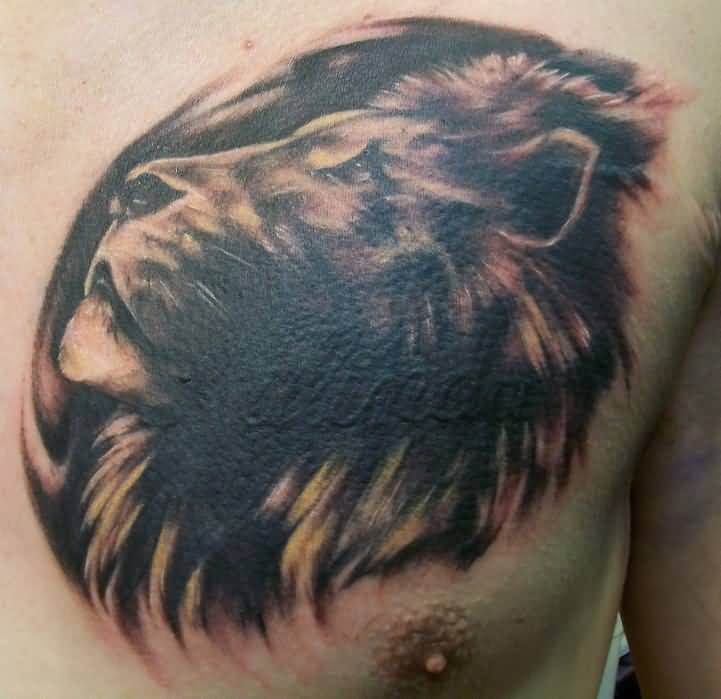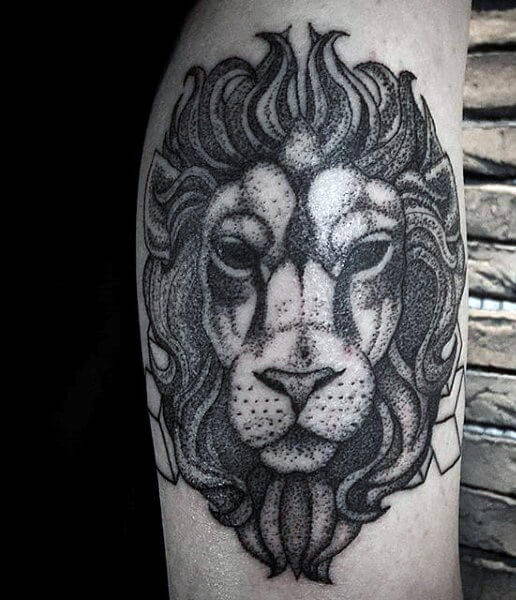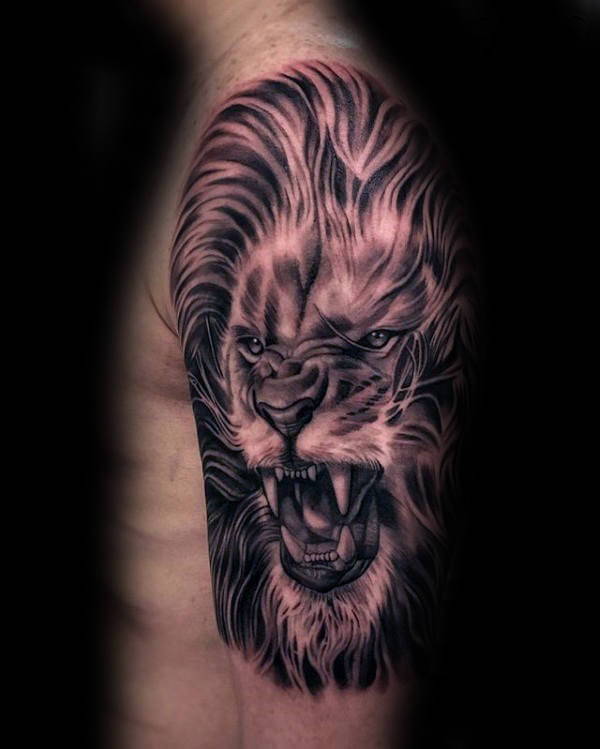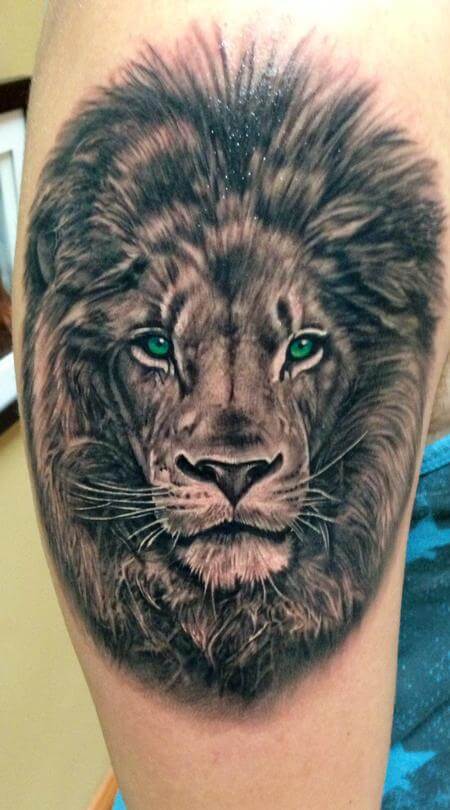 Meaning of Lion Tattoos
First and foremost, the lion is one of the most popular animals for people to get tattooed on their bodies, and has been for centuries. The symbolism and ordinary meaning of the lion is royalty and self-confidence. In some cultures, it was once and is still considered a creature of aristocracy and law.
In the past, people in Asia got tattoos with images of lions to show that they are full of energy and very powerful. Today, lion tattoos signify the same things, plus courage, wild protection, glory, victory, strength, vitality, spirit and general masculinity. Although there are some women who choose this tattoo design, the lion is mainly a male figure. However, some women like to get tattoos of cartoon characters of lions. When The Lion King came out, there was an explosion in popularity of lions depicted in the movie tattooed on women.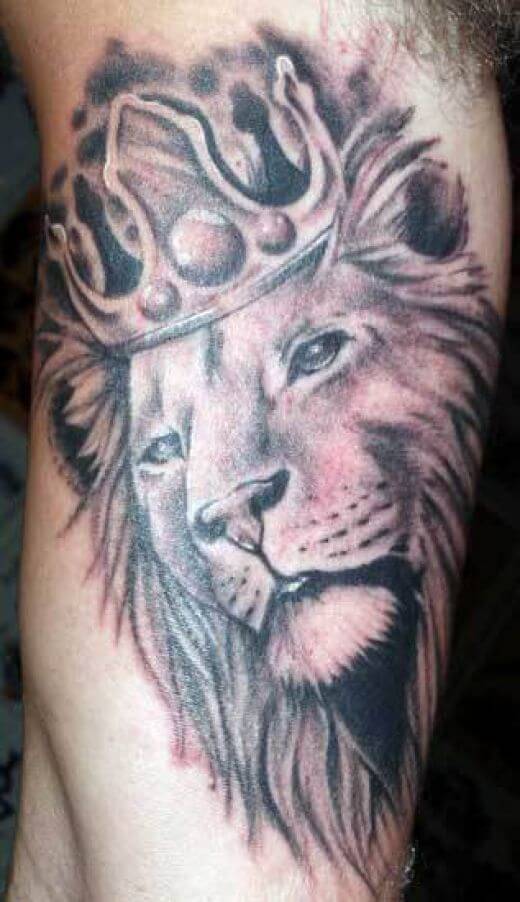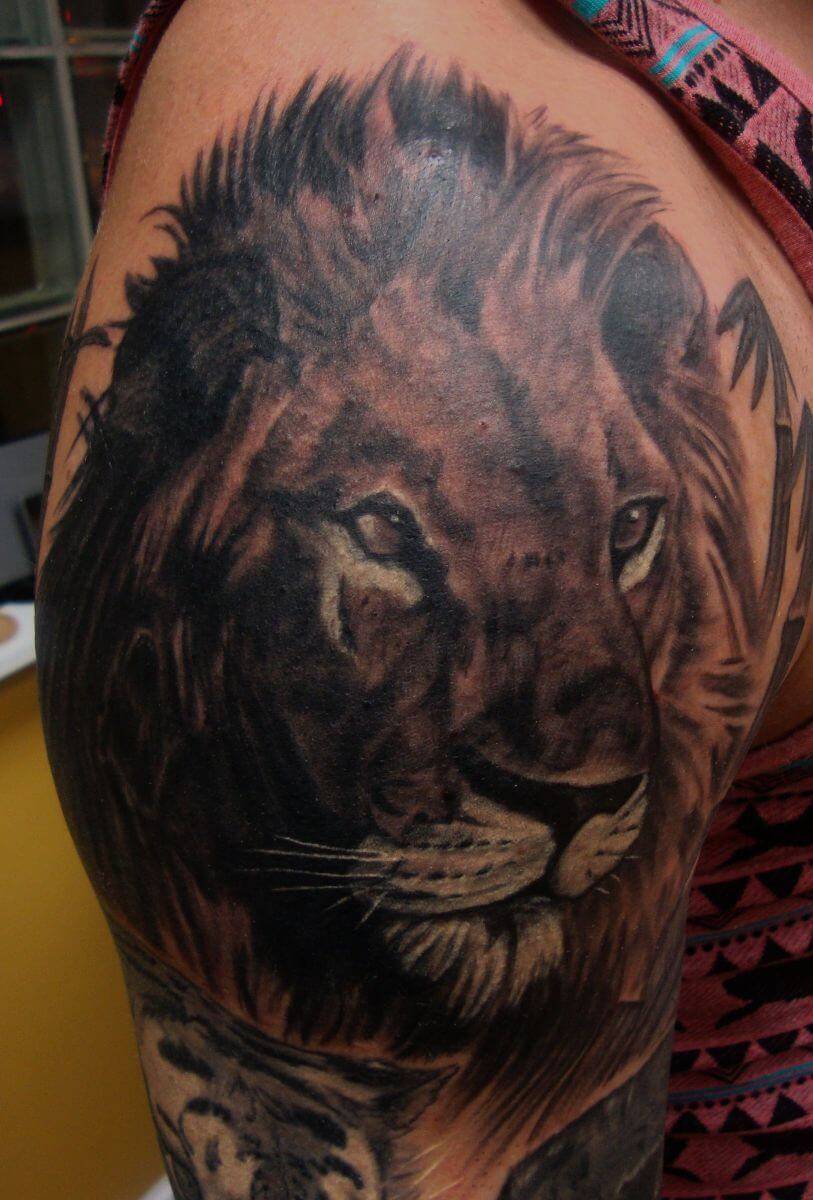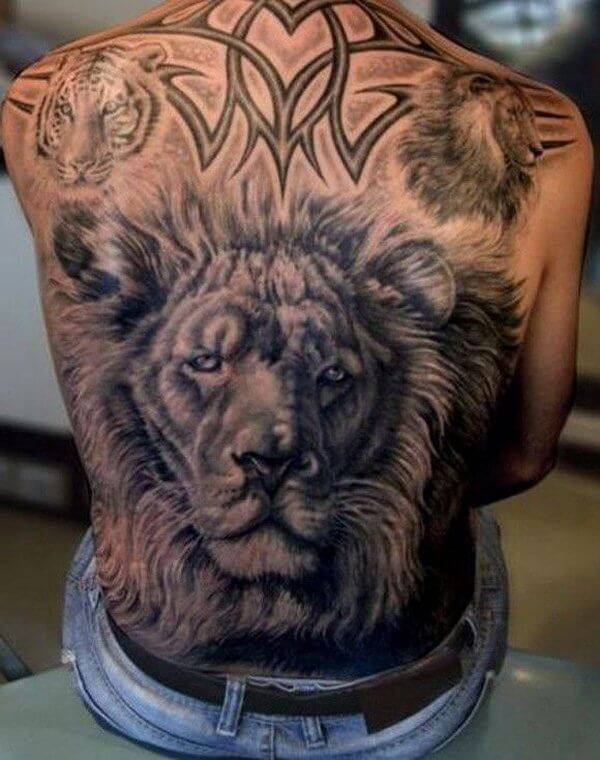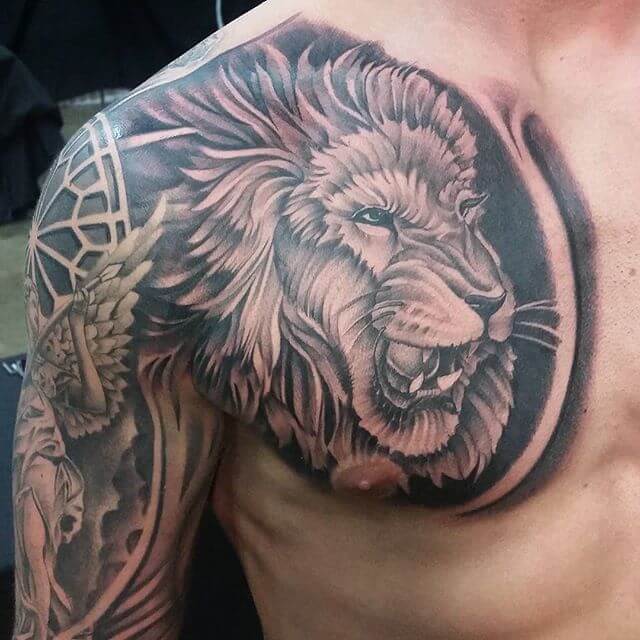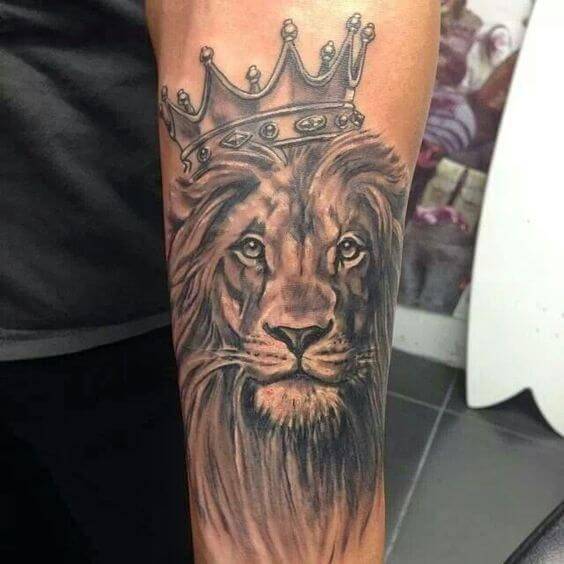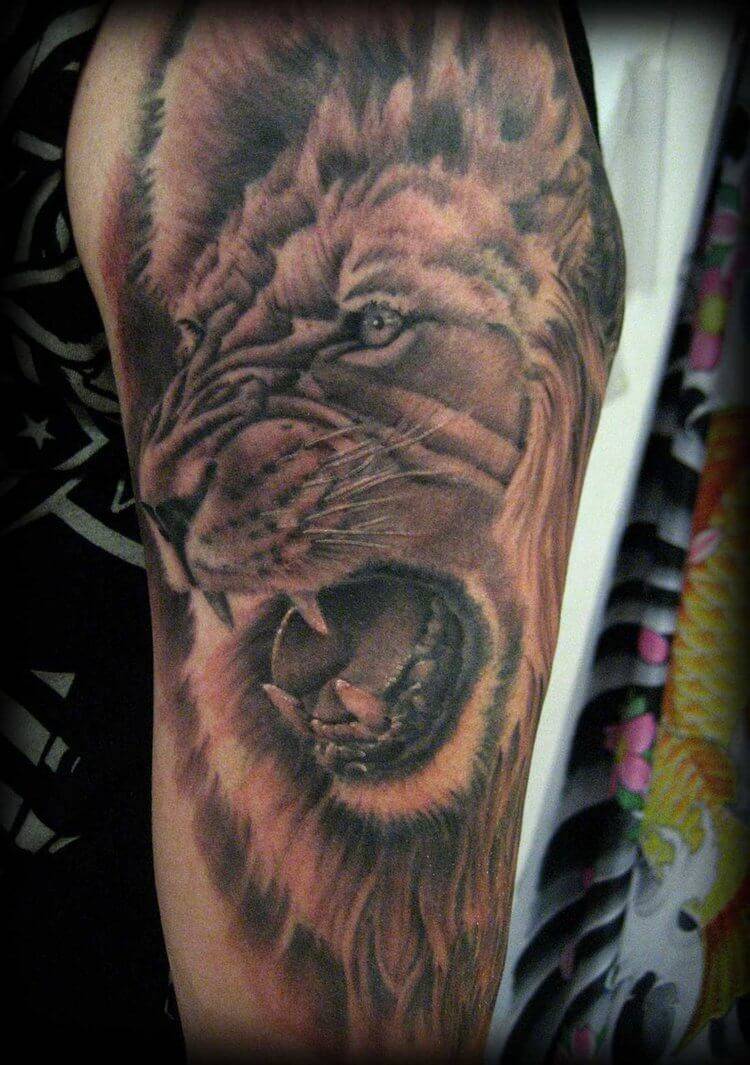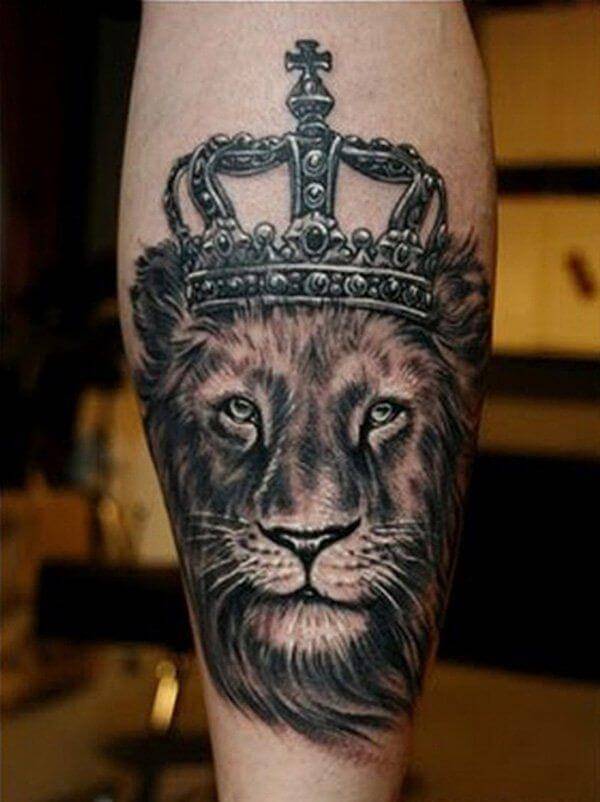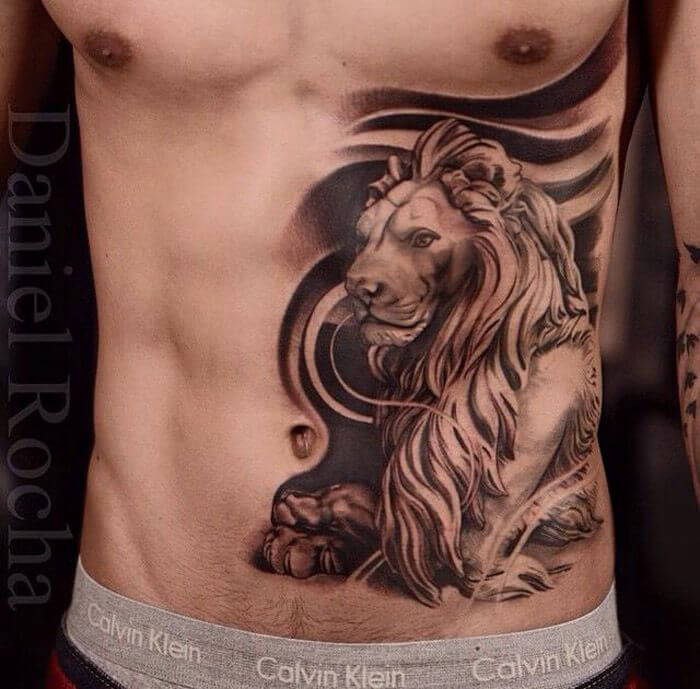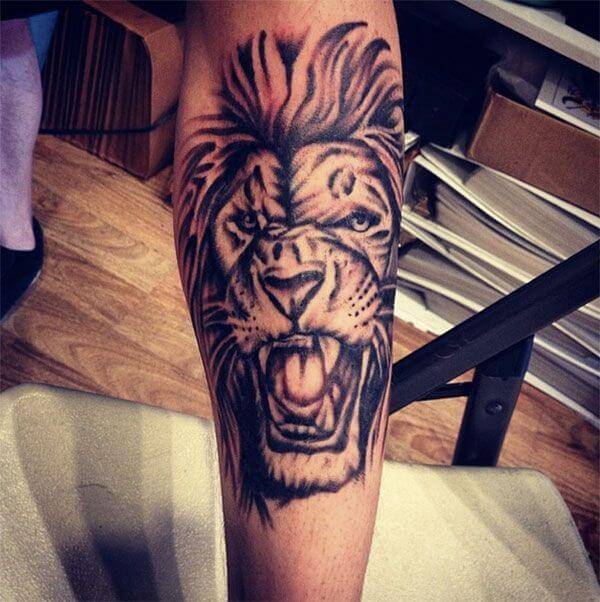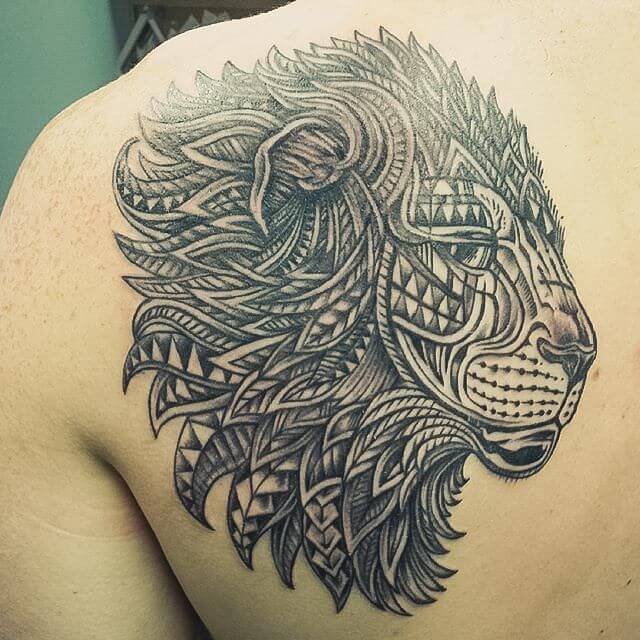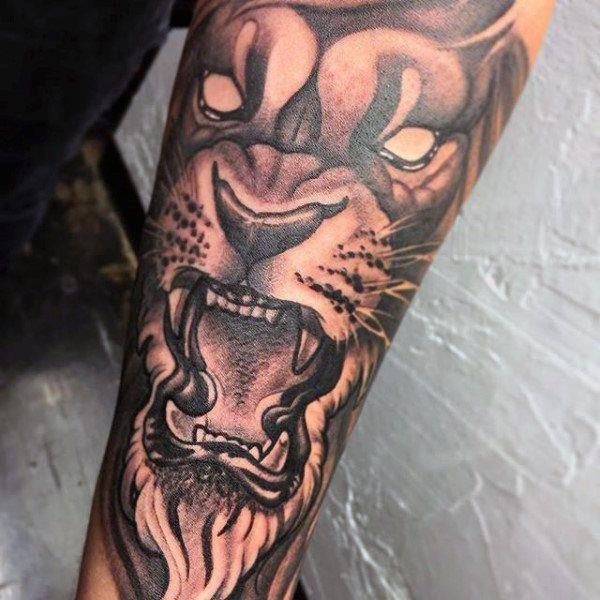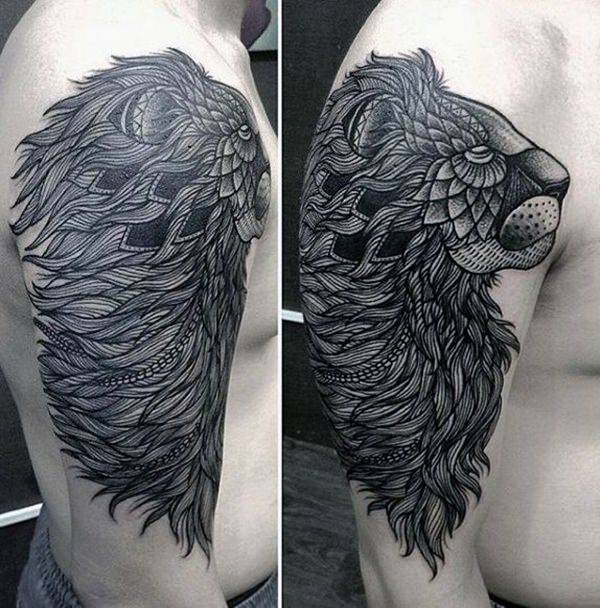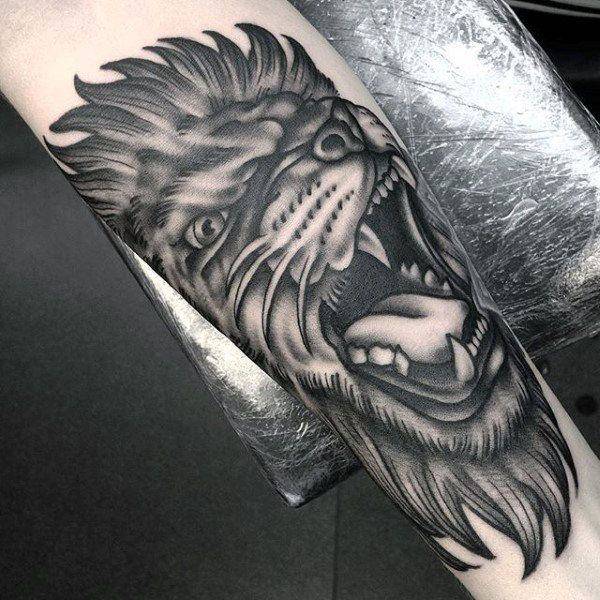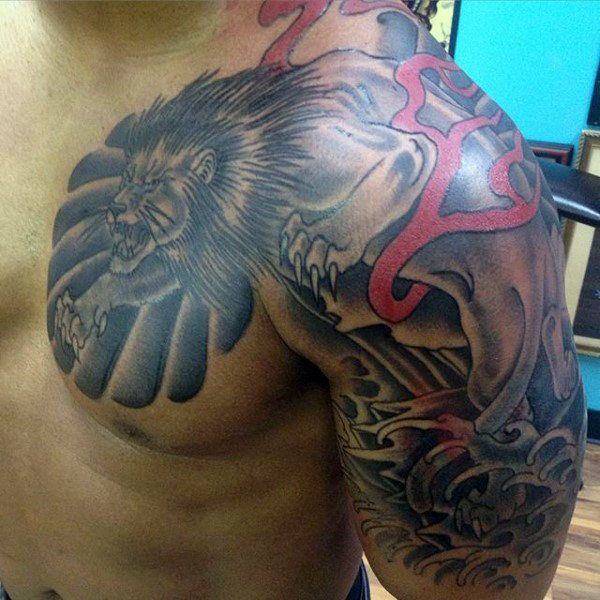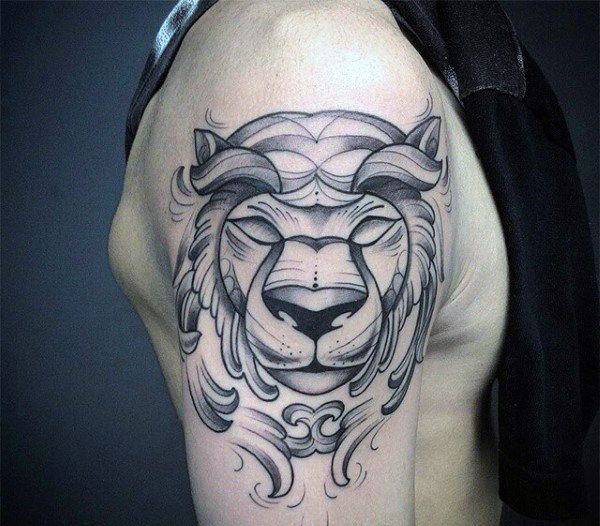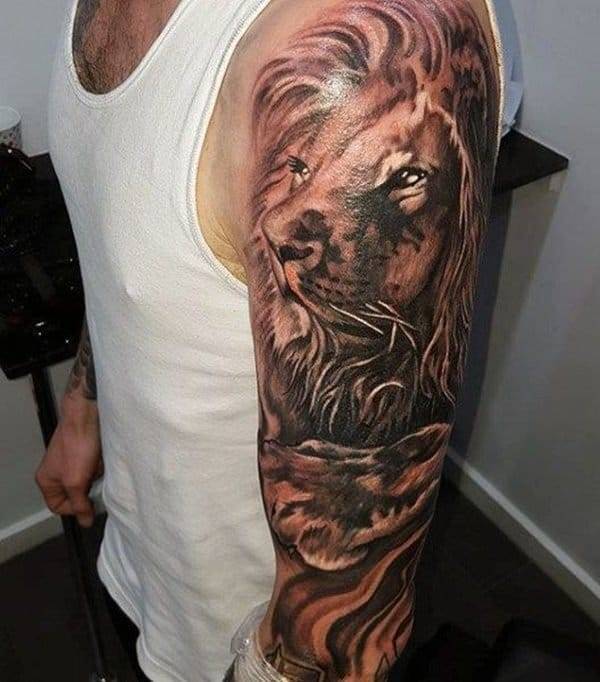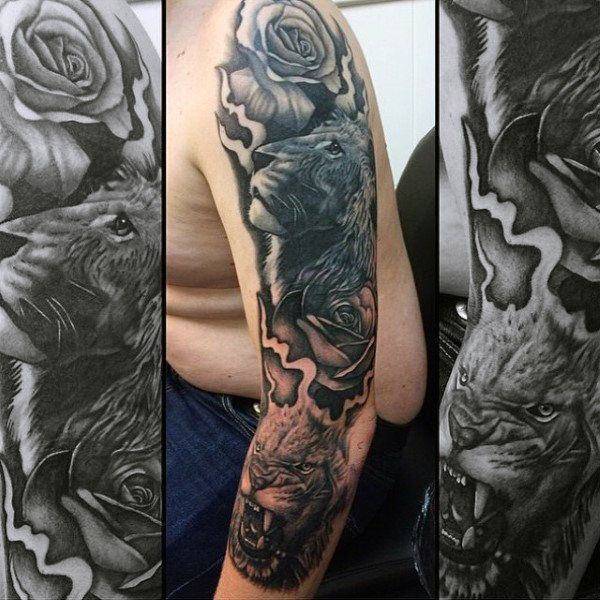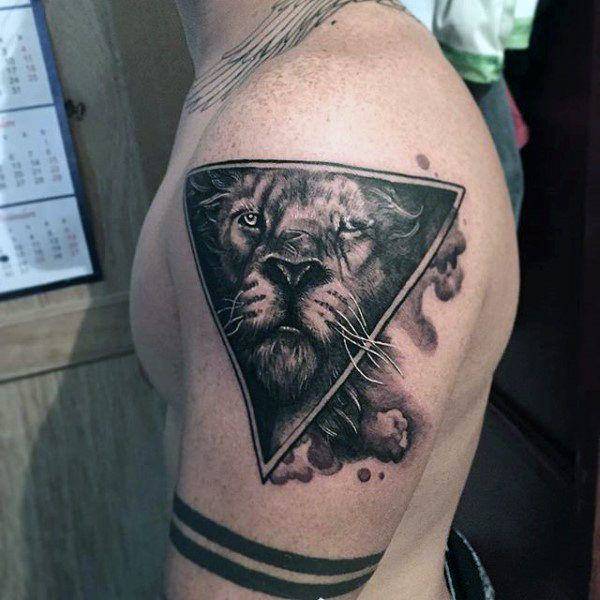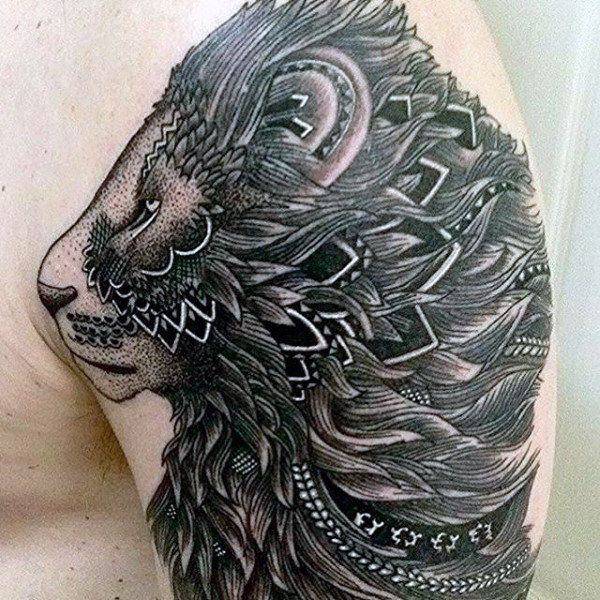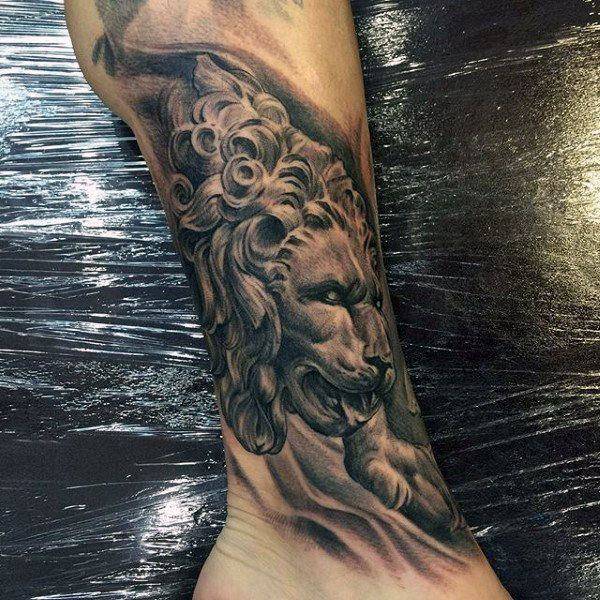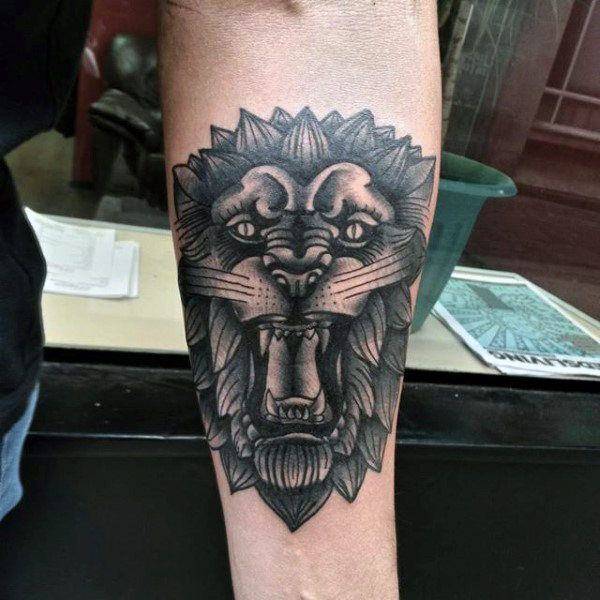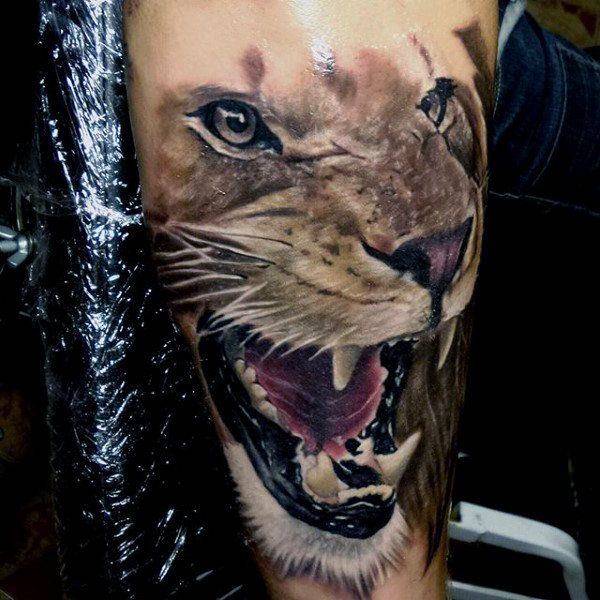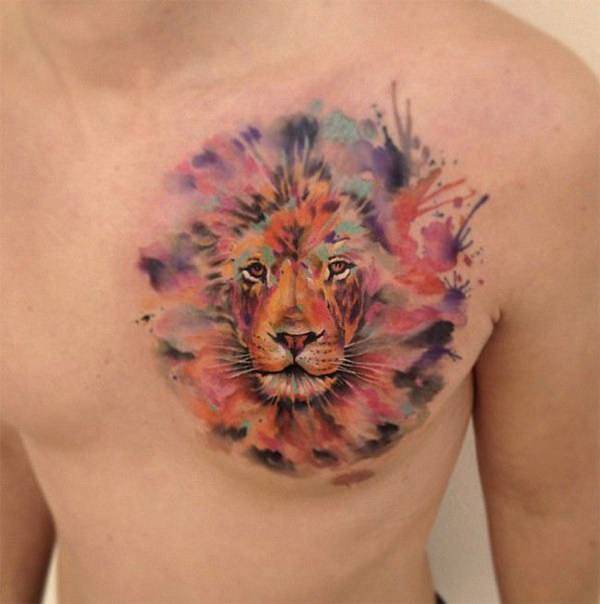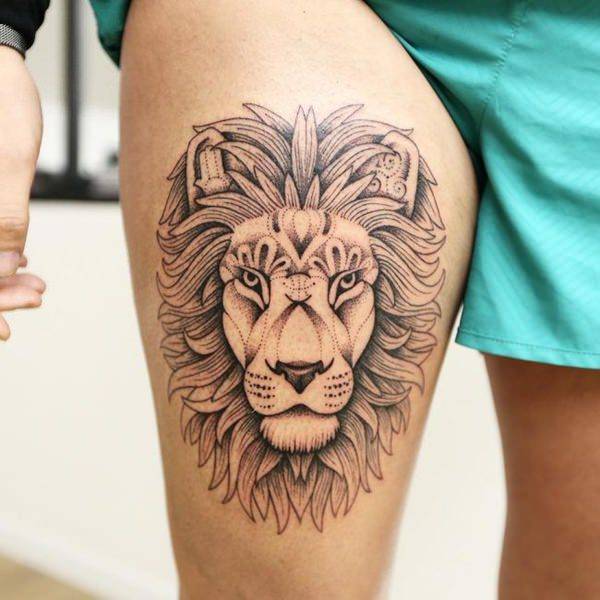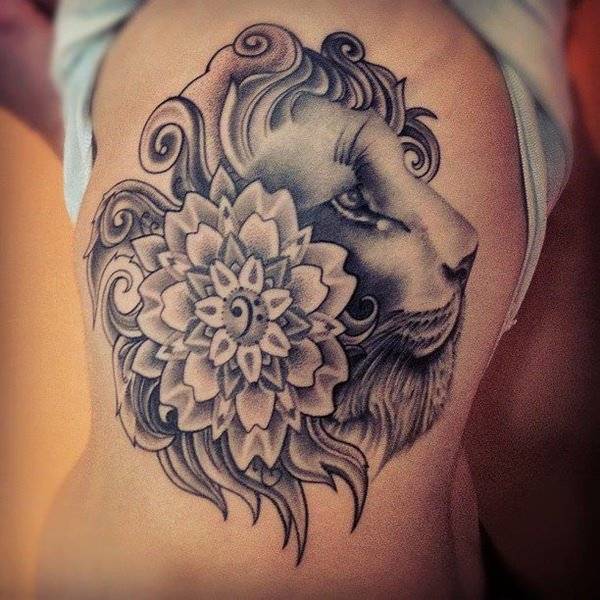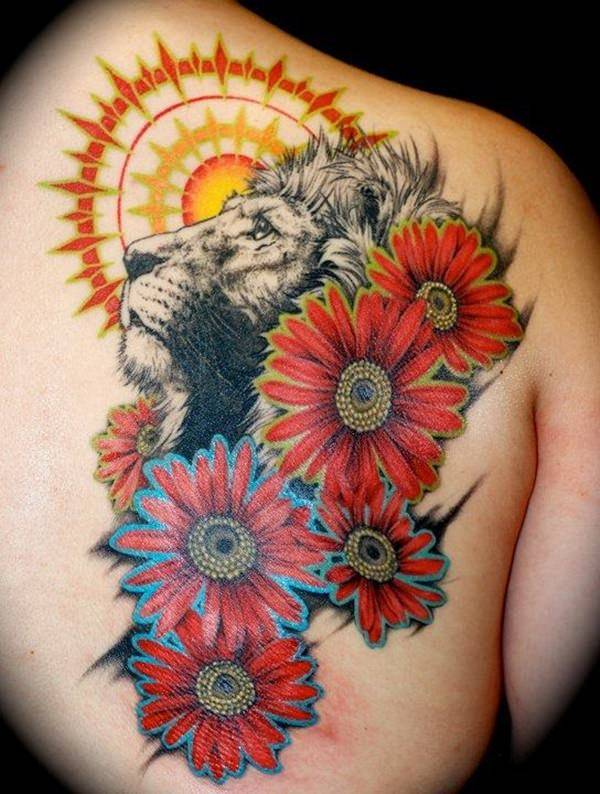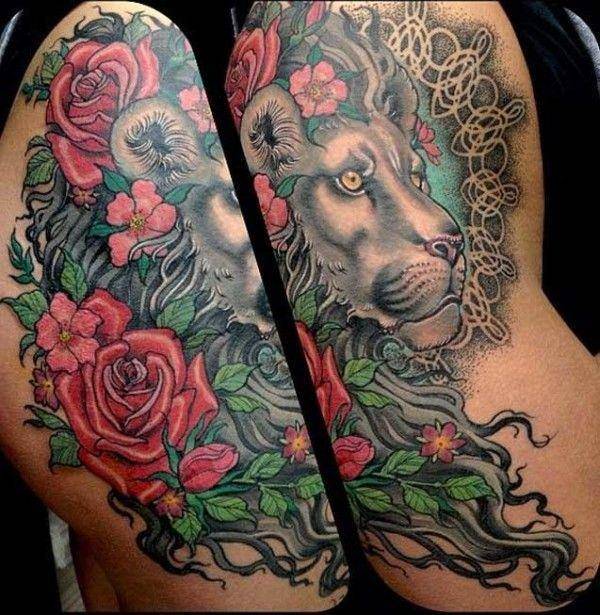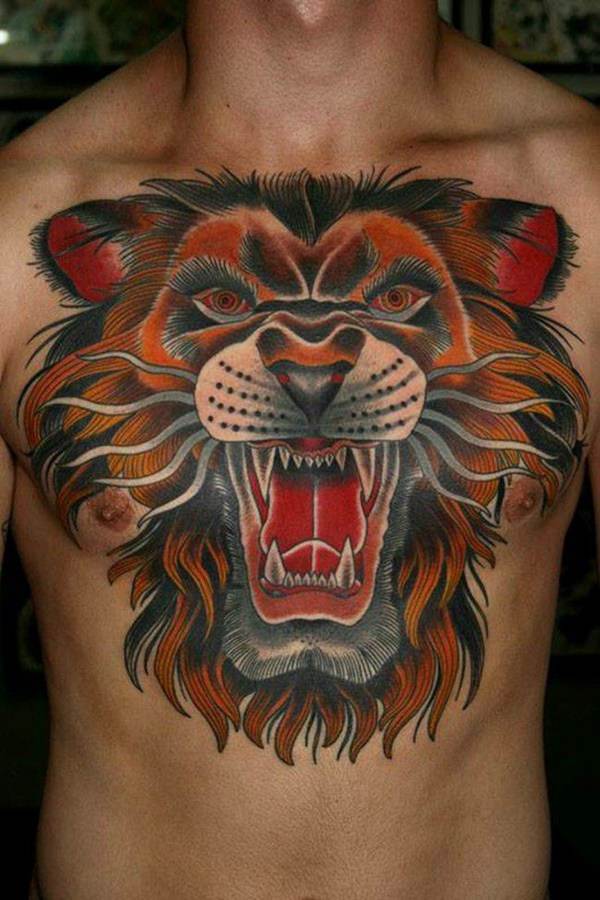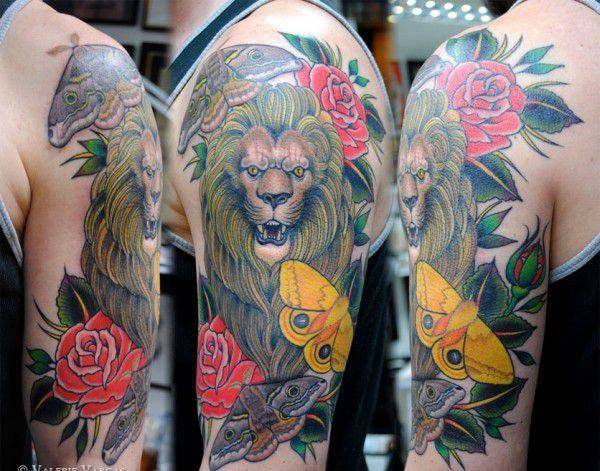 Ideal Place for a Lion Tattoo
Just like with tiger tattoos (or any other large cat), many men choose to place them on the back or the chest in a large design. In addition, the arms and calves are also popular options for this particular design.
For women, it's the shoulder blade or lower back for the lioness. The ankle, wrist, foot, calf, shoulder, neck under the ears or hip for small tattoos or animation lion designs.
FYI, besides the Lion King characters, Winnie the Pooh and Tony the Tiger are also popular options for women). When it comes to large designs, the middle of the back is the area that will allow for a more elaborate design that will look absolutely amazing!
How your lion tattoo is formed is another thing to consider. There are several positions in which you can place your lion tattoo:
Just the head
Lying down in a prone position
Crouching in an attack position
Standing on two legs (popular for tribal design)
There are so many possibilities!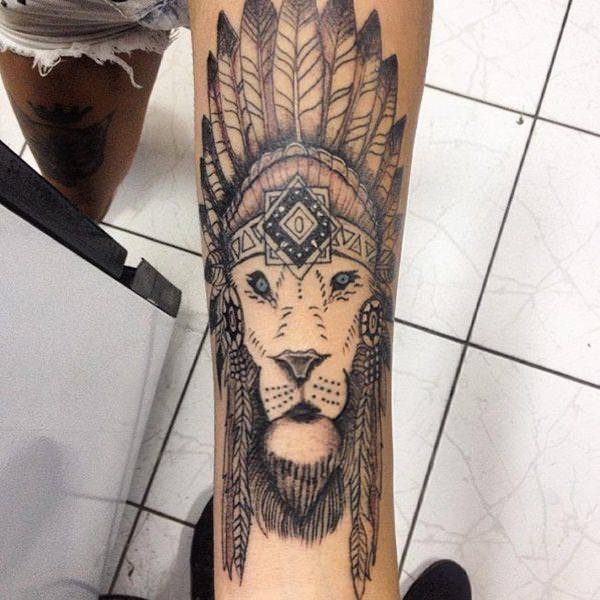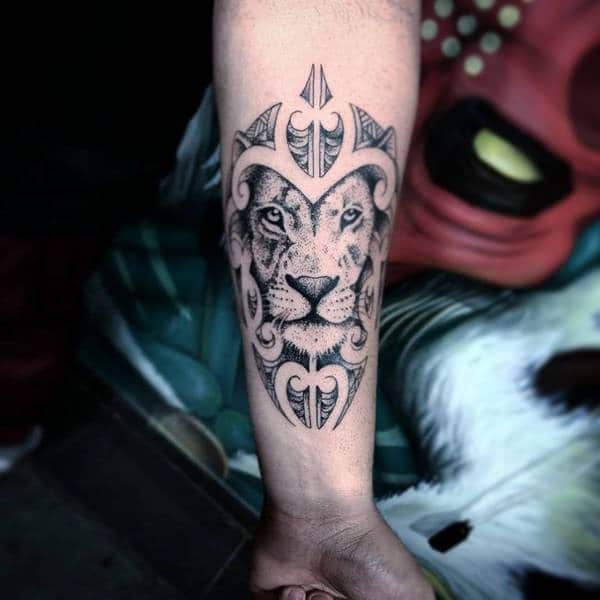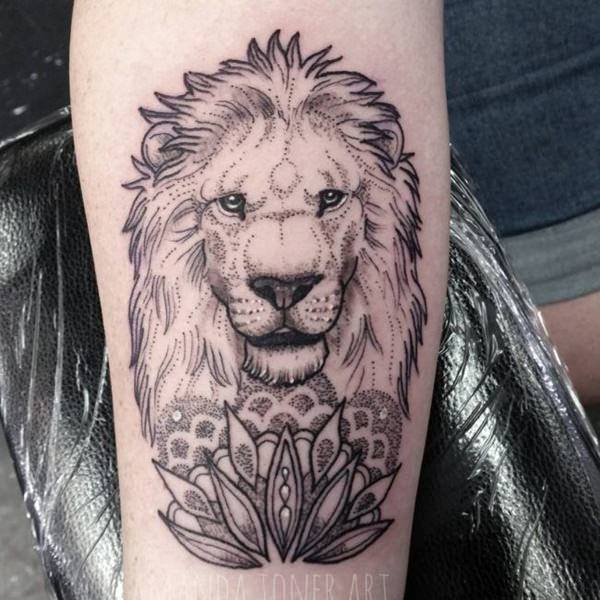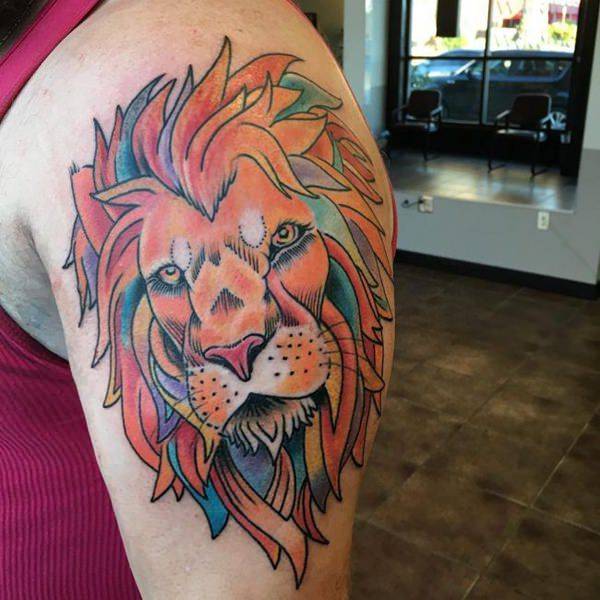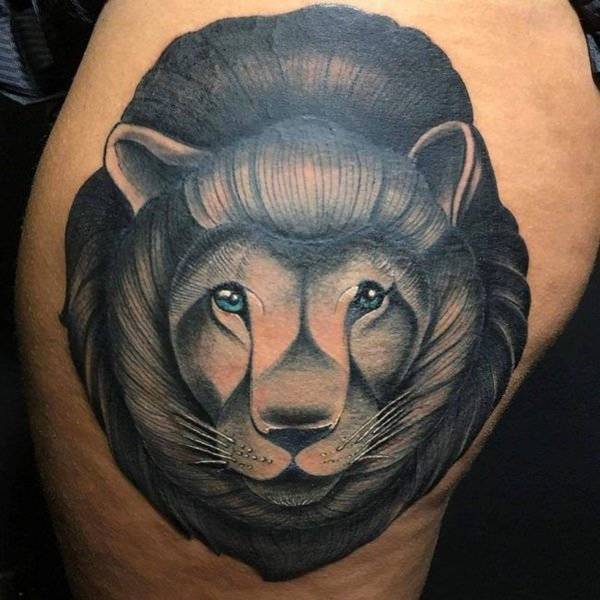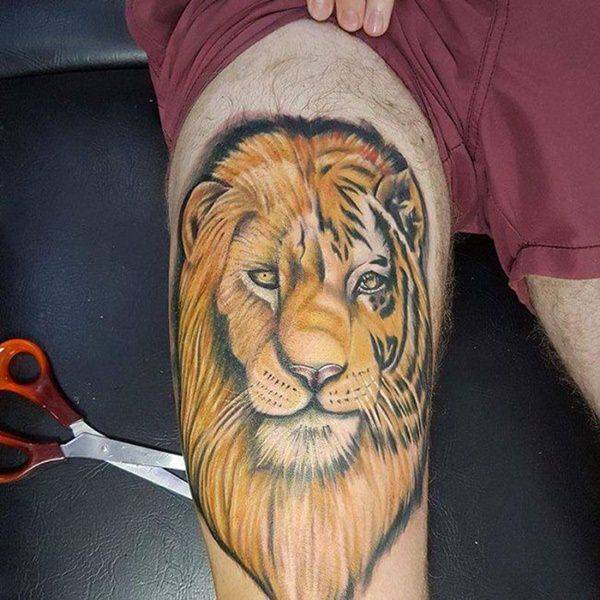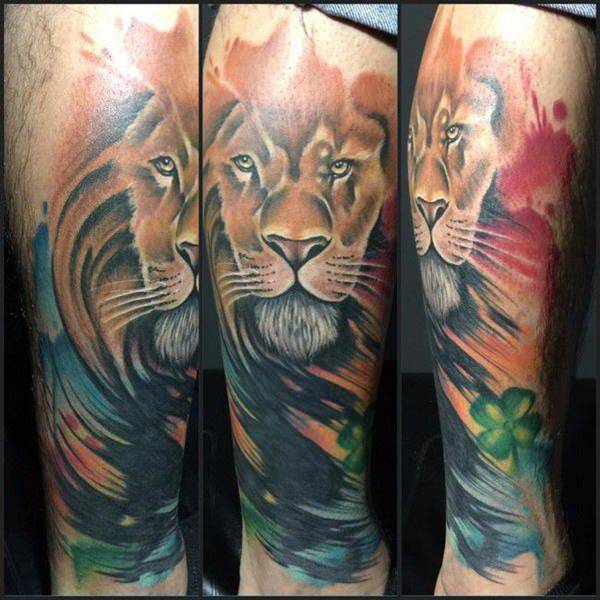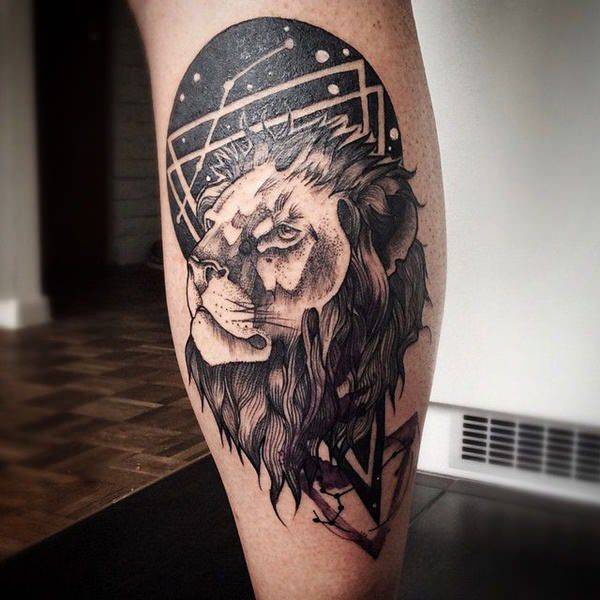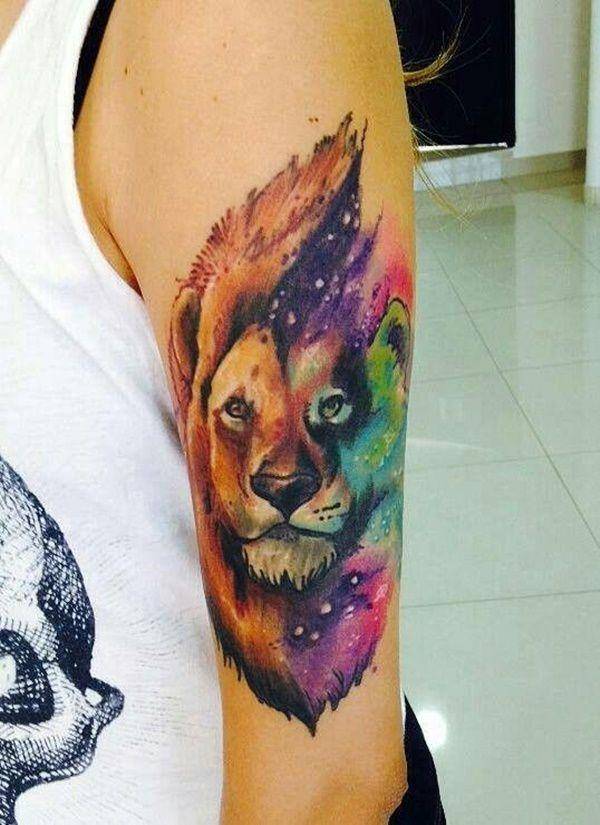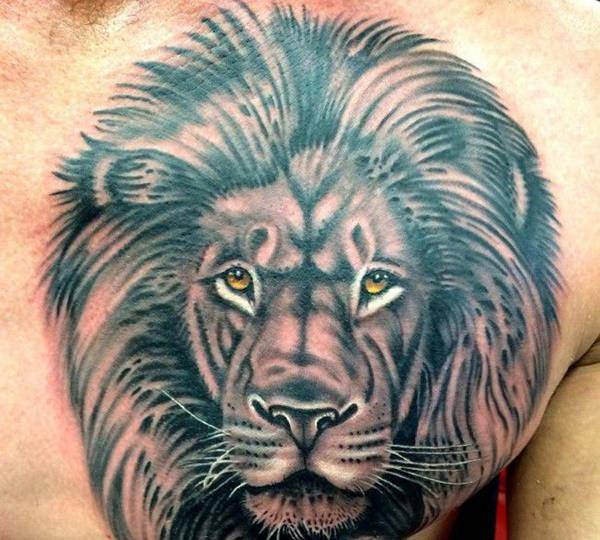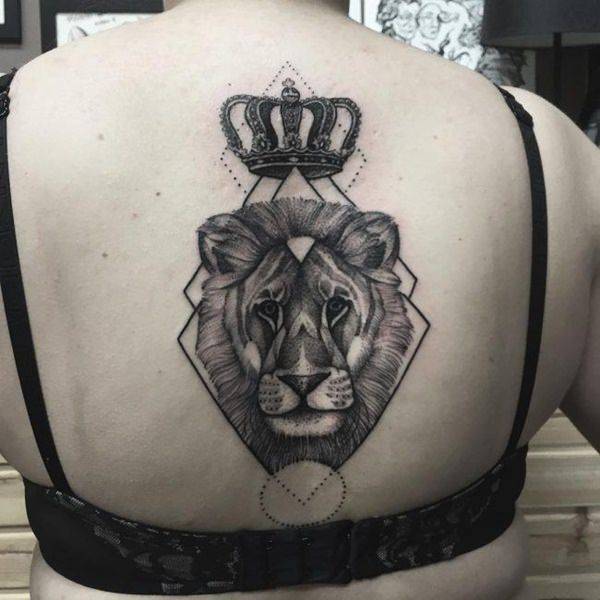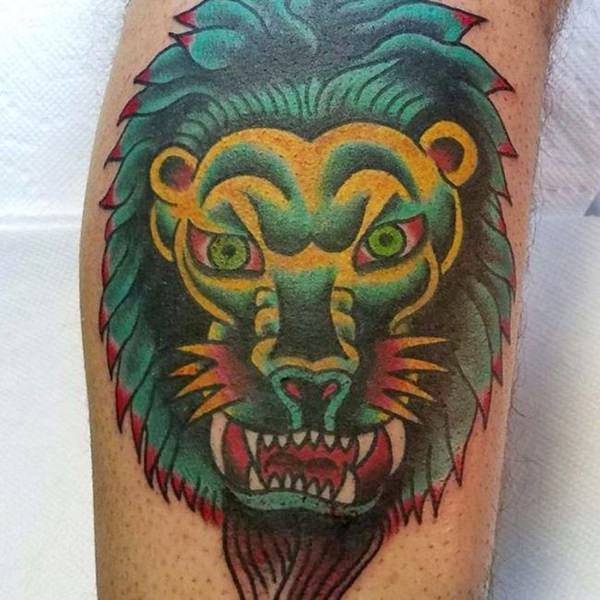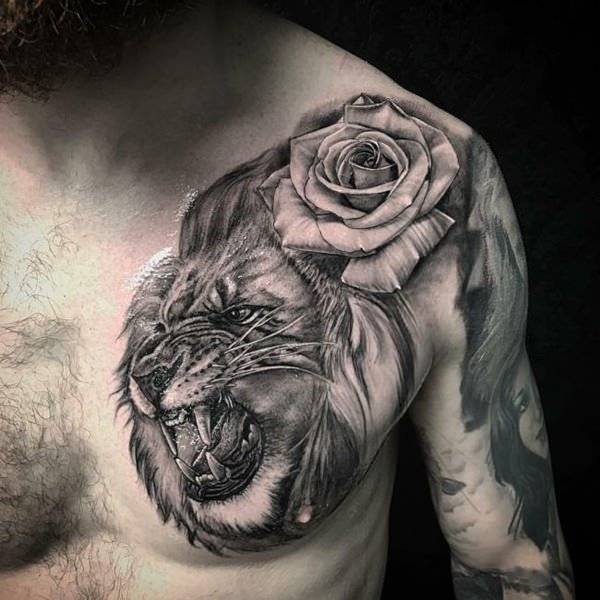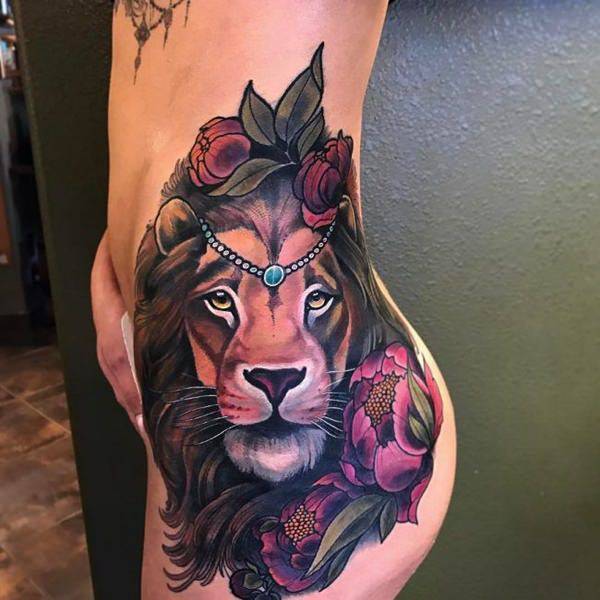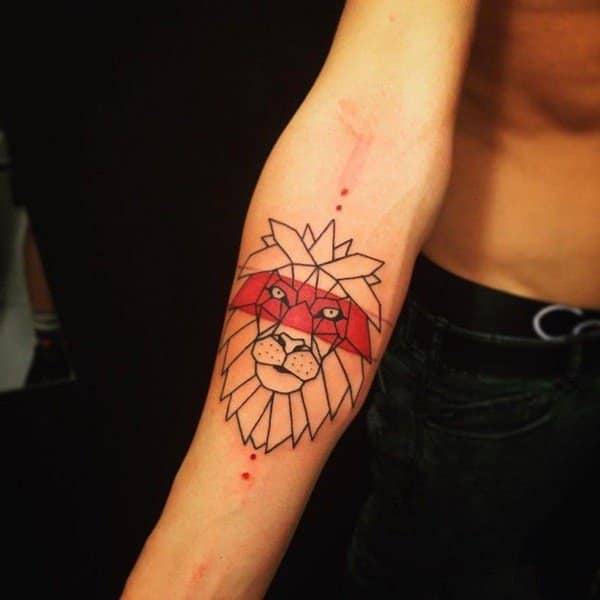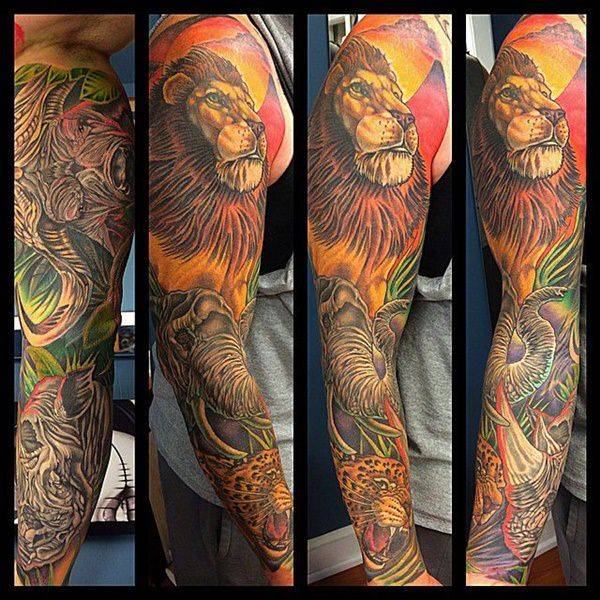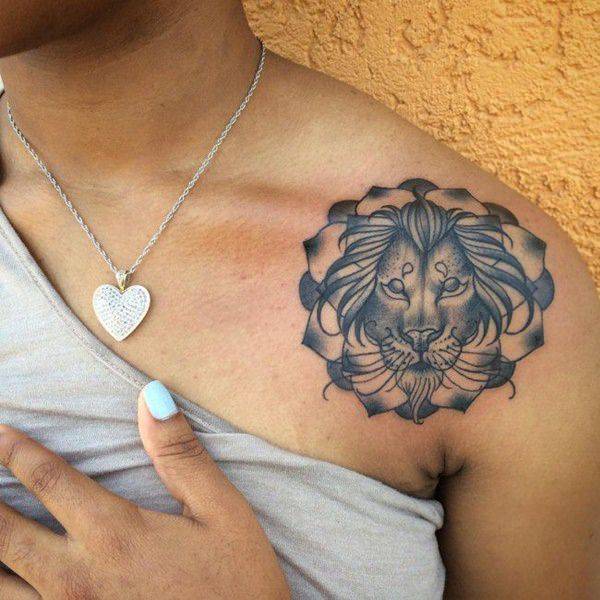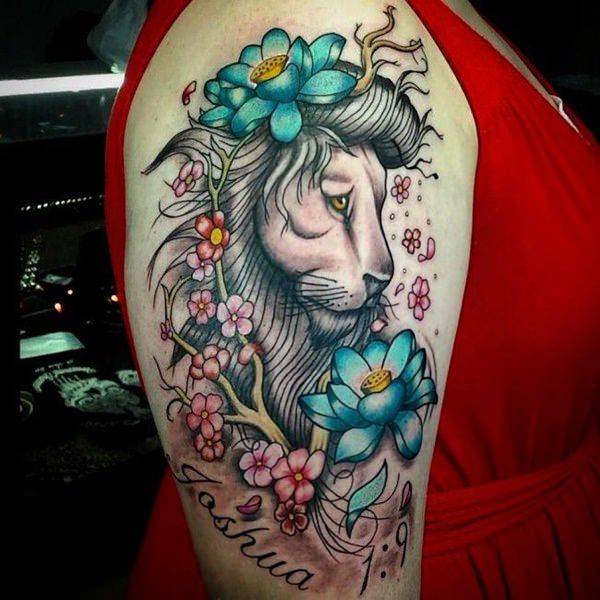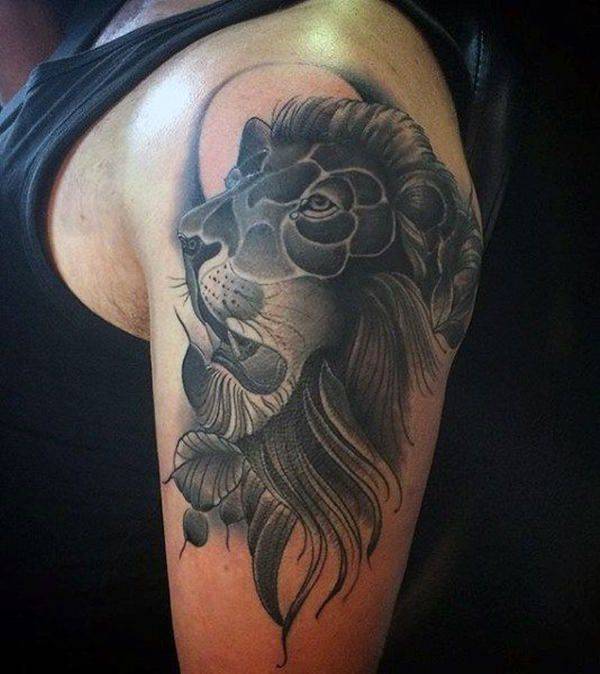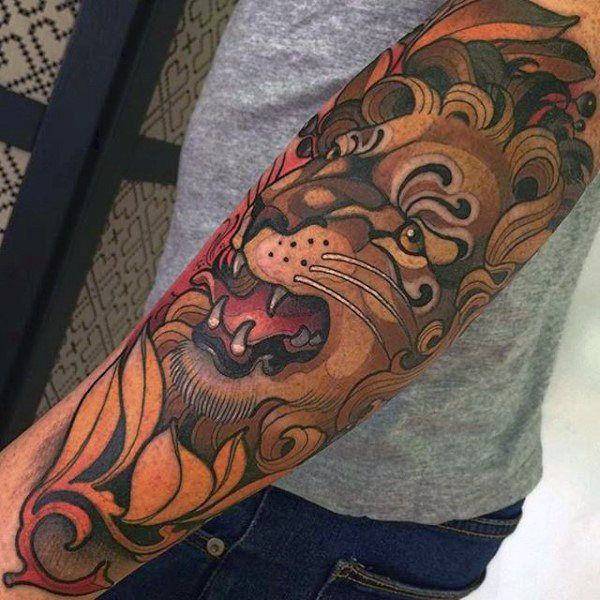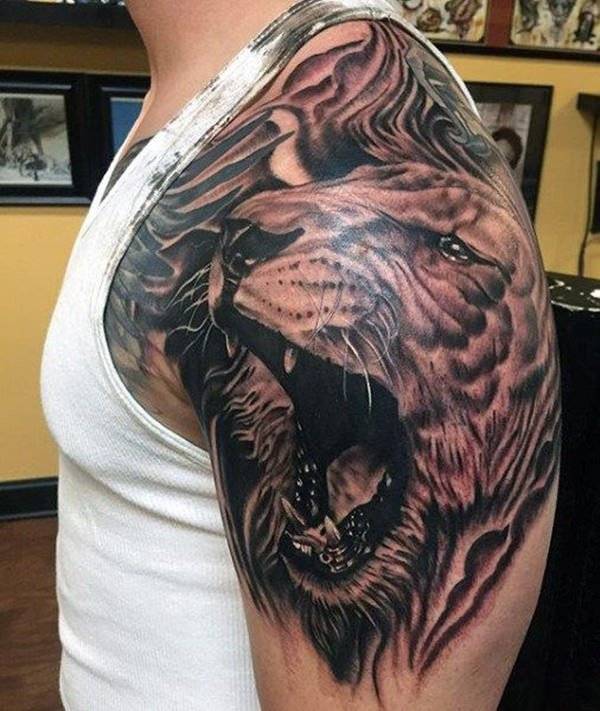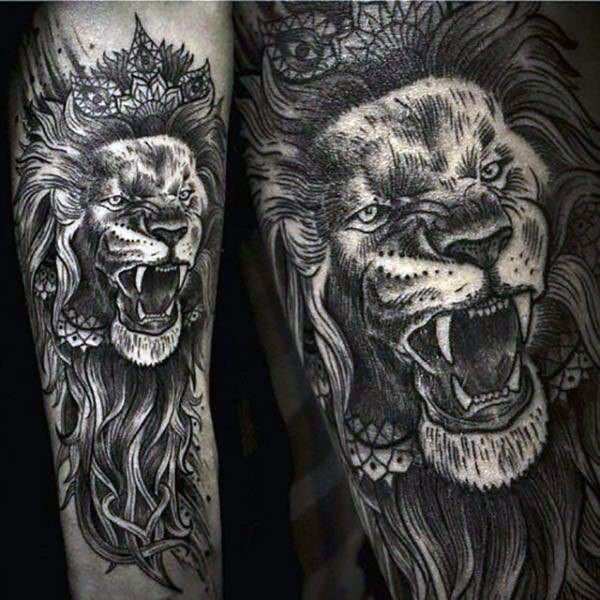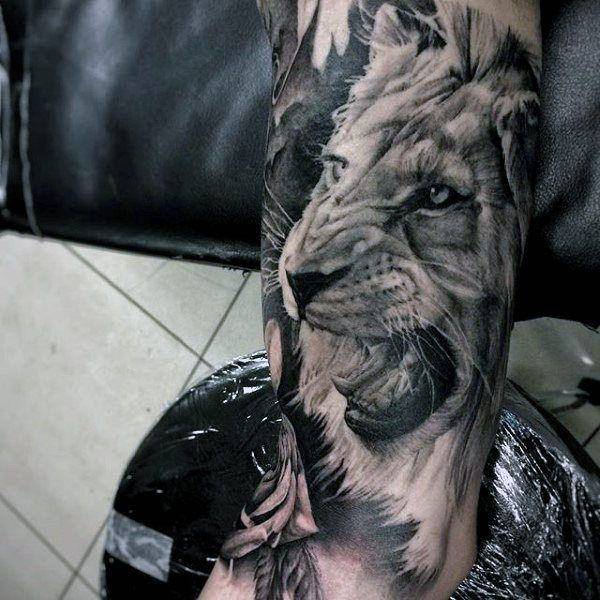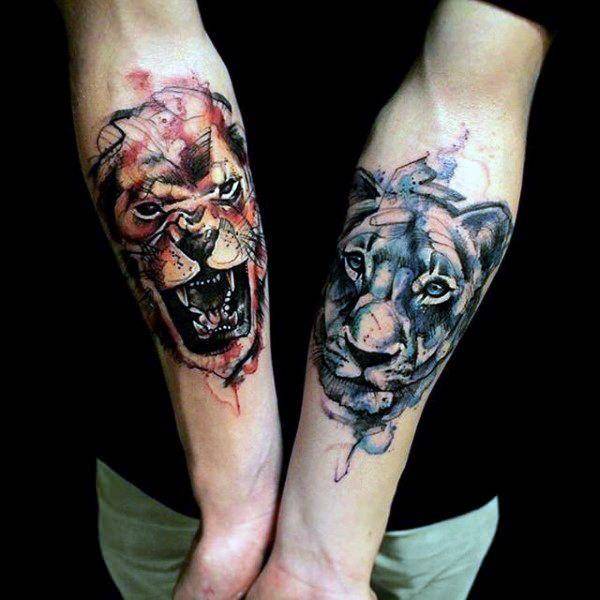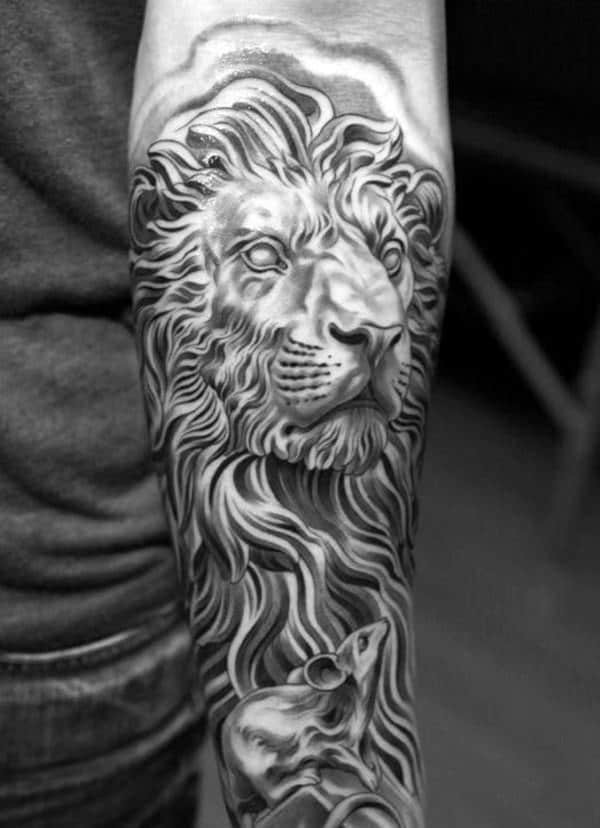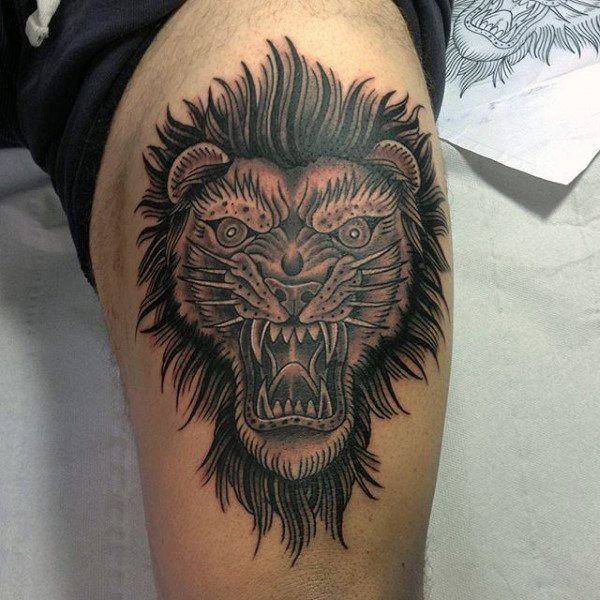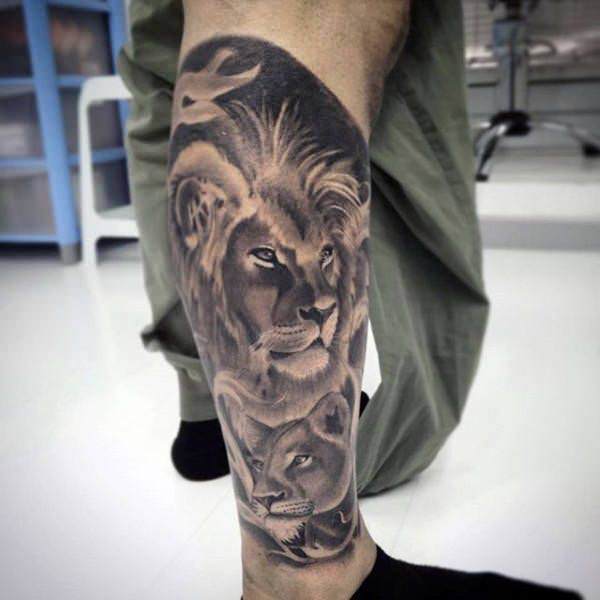 The Lion Inks the Skin of the Rich and Famous
While many celebrities have tattoos (some have several), I could only find a few with the lion mark, and they are:
LeBron James

has a lion's head tattooed on his right arm. After all, his shooting arm is pretty fierce!
Solo artist

Robbie Williams

has a lion tattoo, as well as others like musical notes, swallows, hearts and various numbers that must symbolize something to him!
Christina Ricci has a beautiful tattoo on her right shoulder blade of the outline of a lion's head. The facial features are simplistic, but that only adds to her beauty,

Shemar Moore

wears a lion on his right arm.

Mena Suvari

has a lion tattooed on the back of her neck with the words "Word Sound" placed below the image.

Cara Delevi

n

gne

has a lion inked on her finger.
So, if you are considering getting a lion tattoo, remember that you will definitely be in good company! Choose wisely and make sure the lion is something that is in your heart before you put it on your skin!
More Lion Tattoos Ideas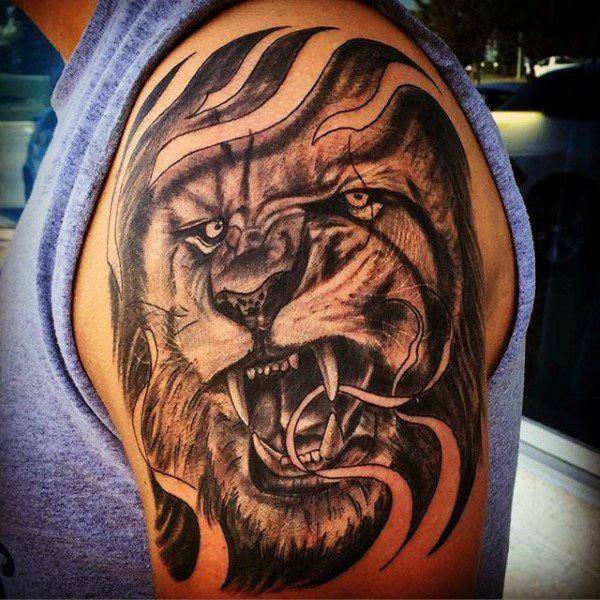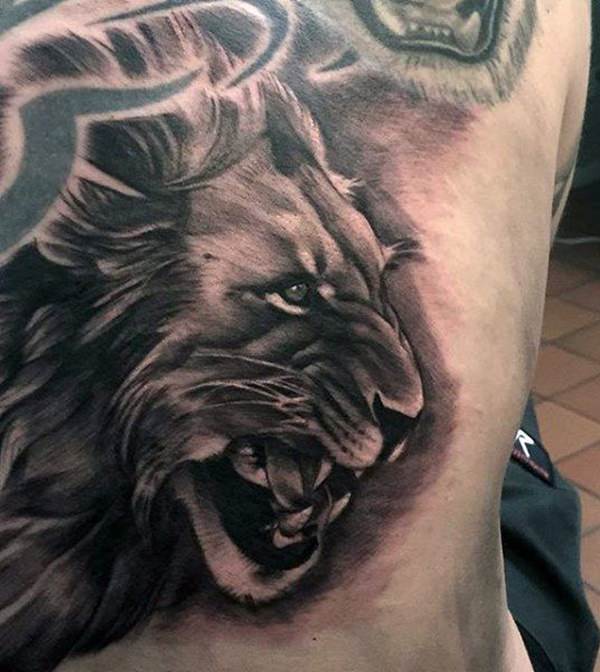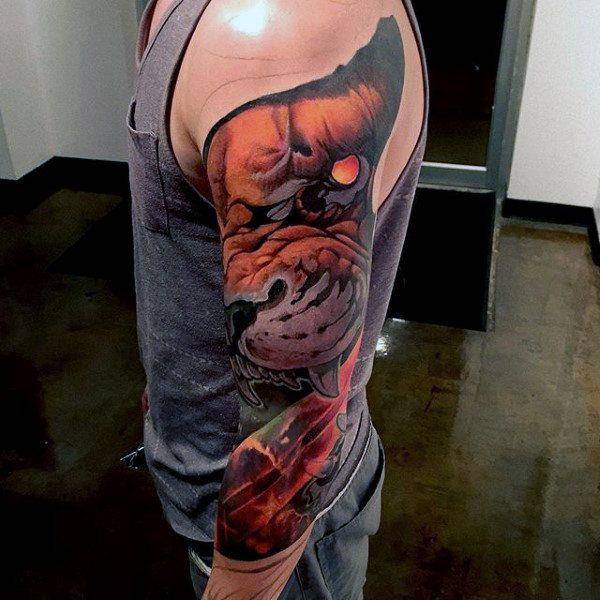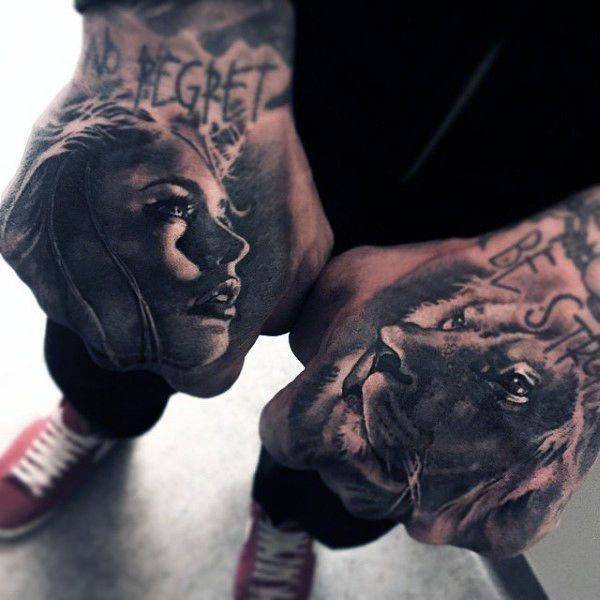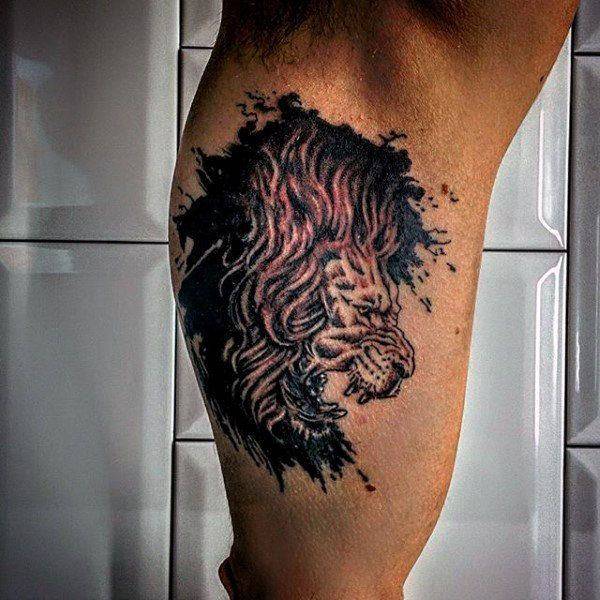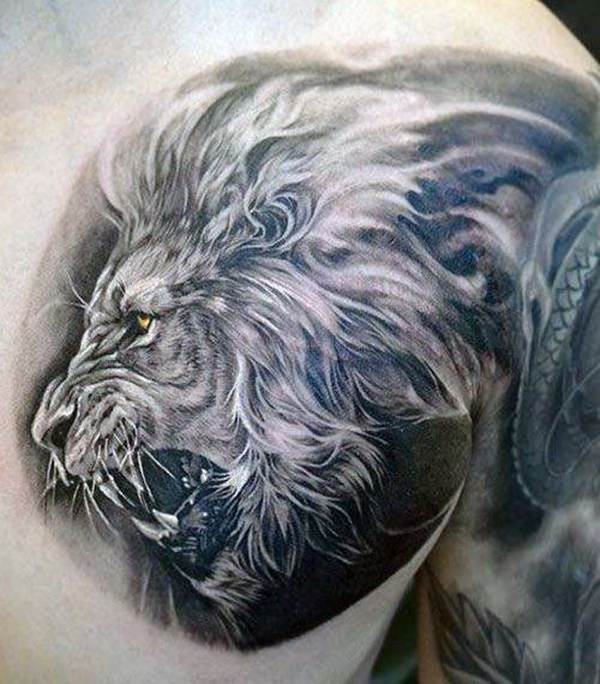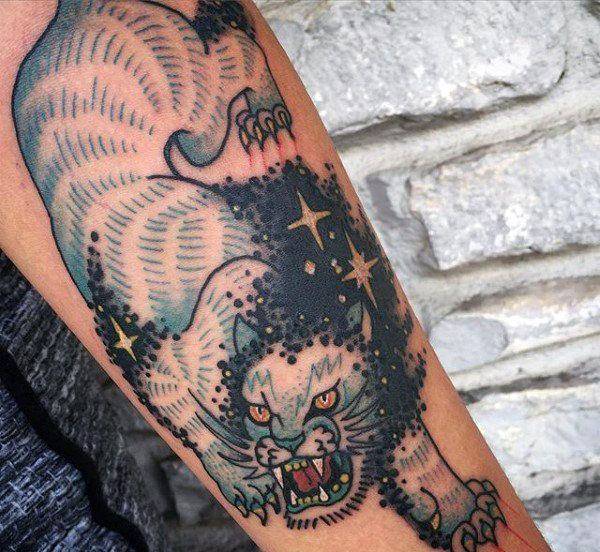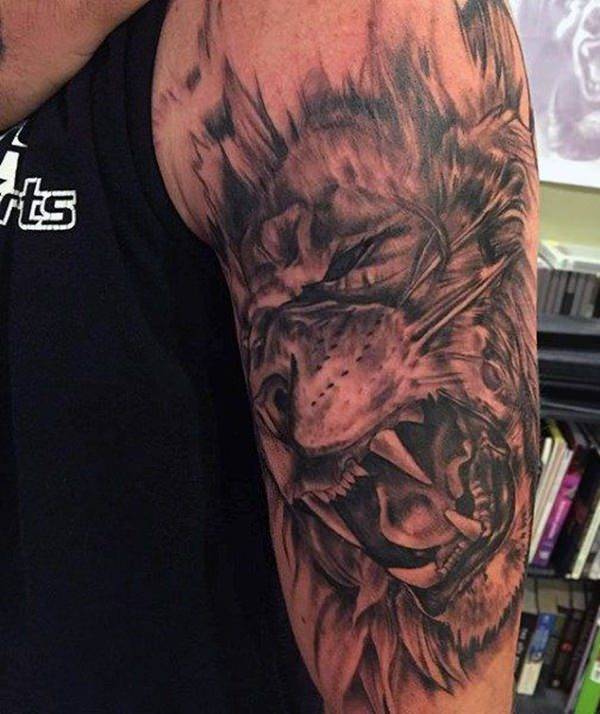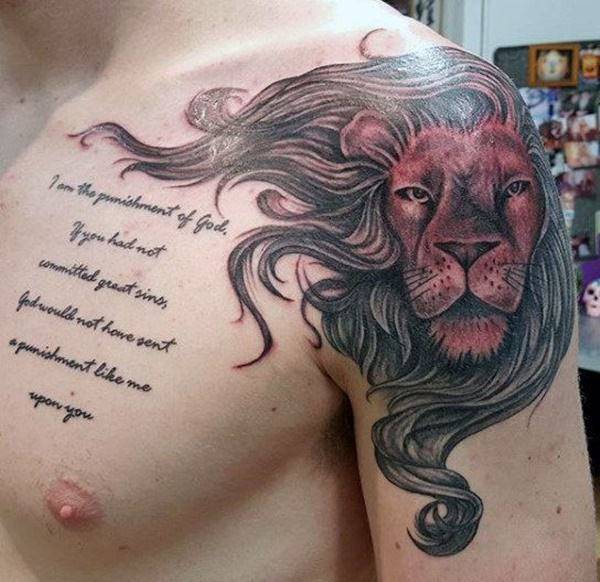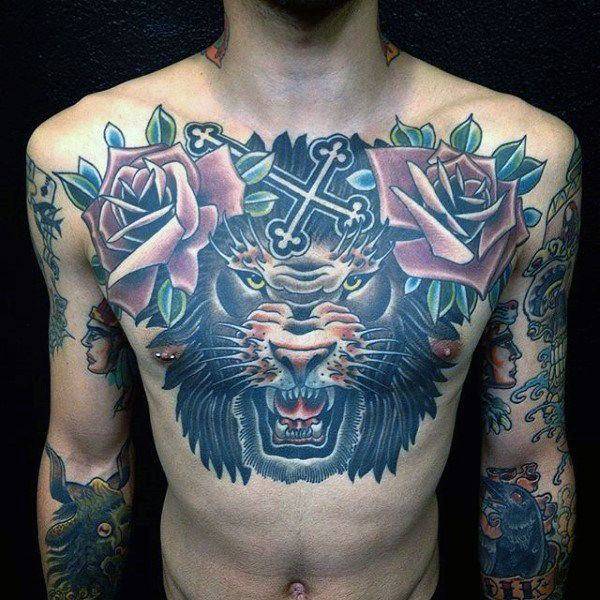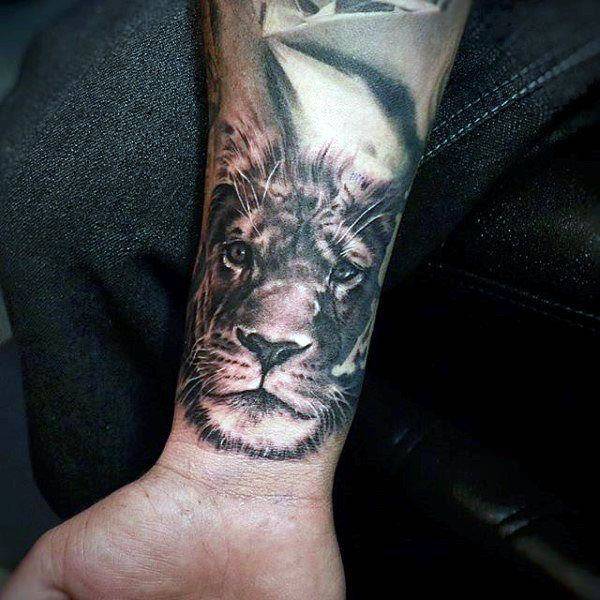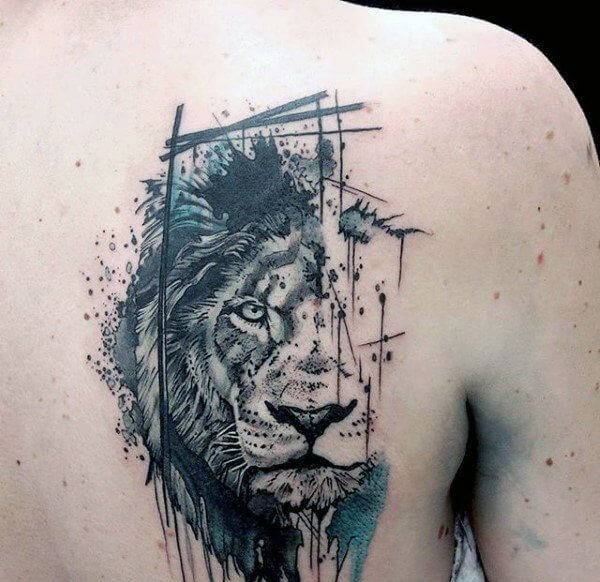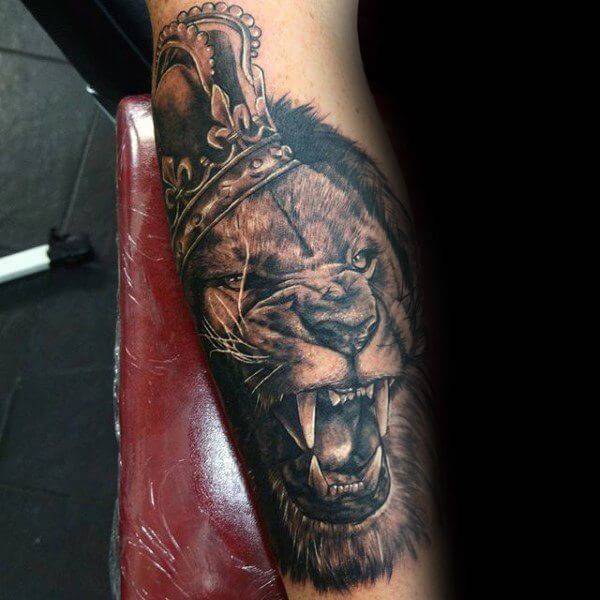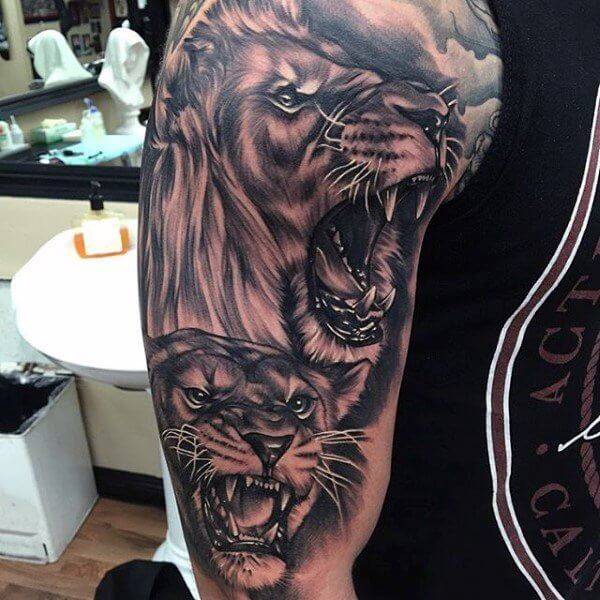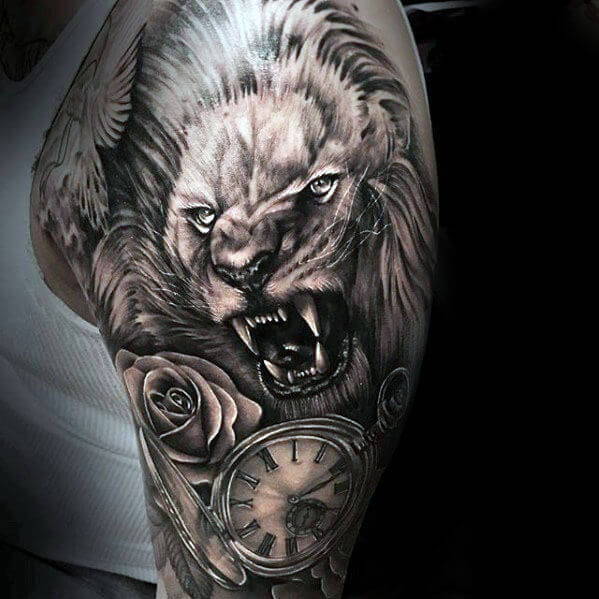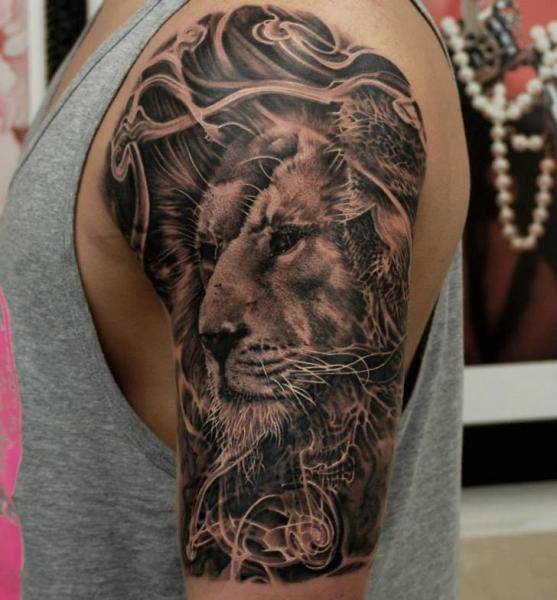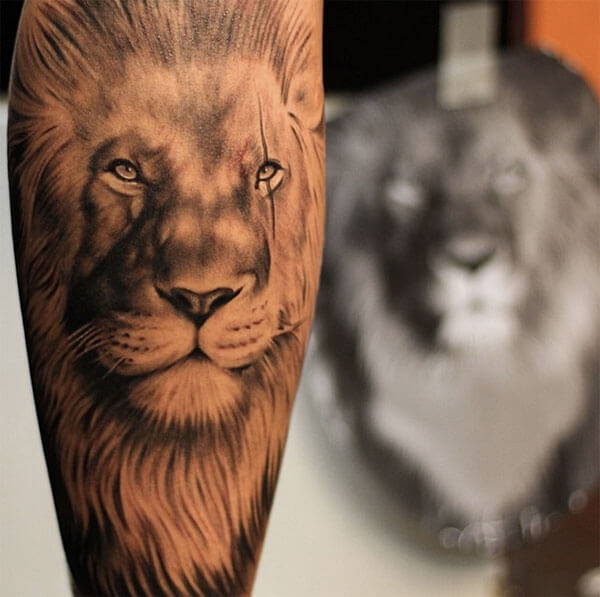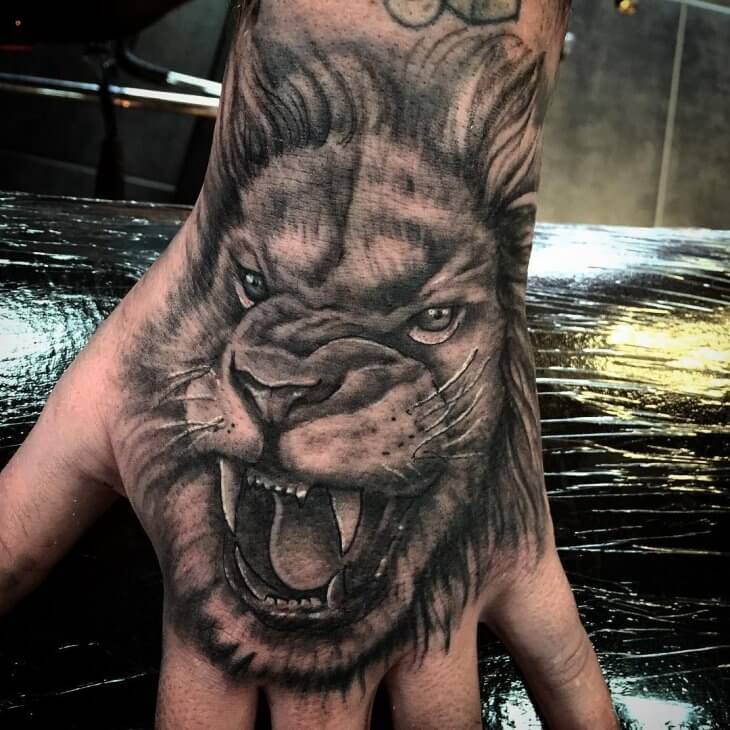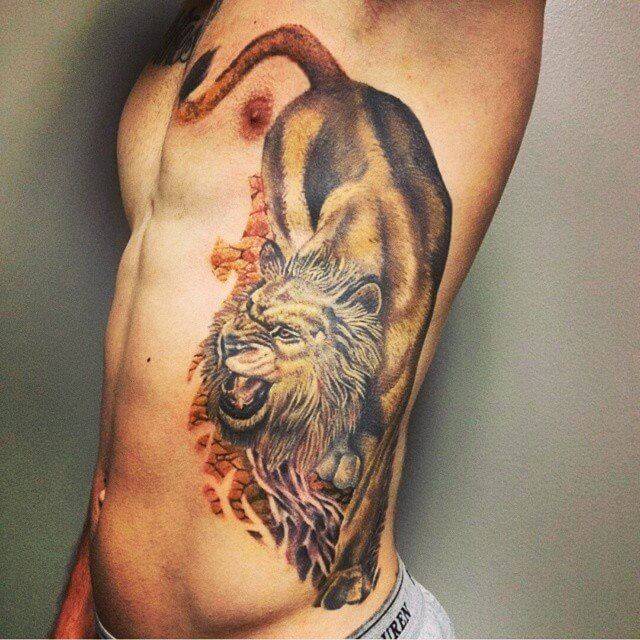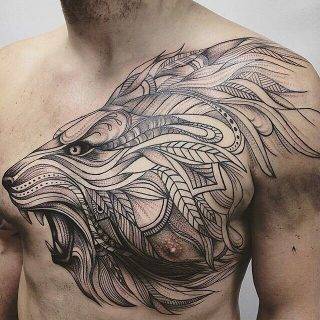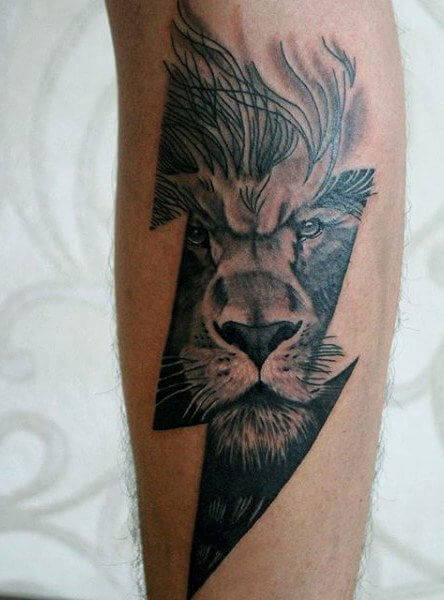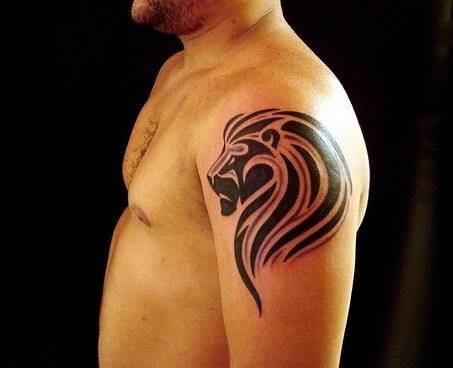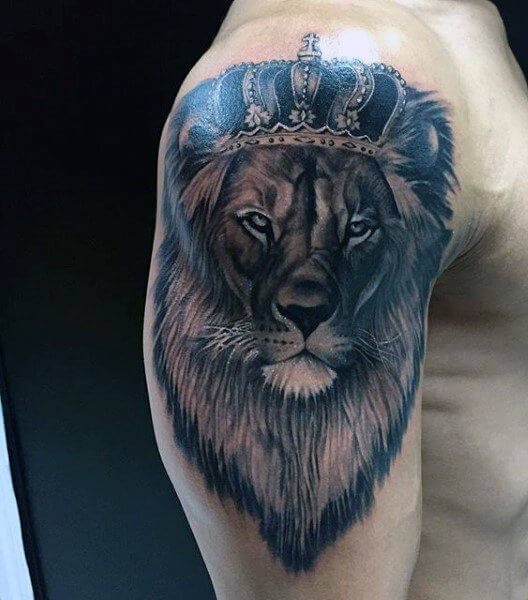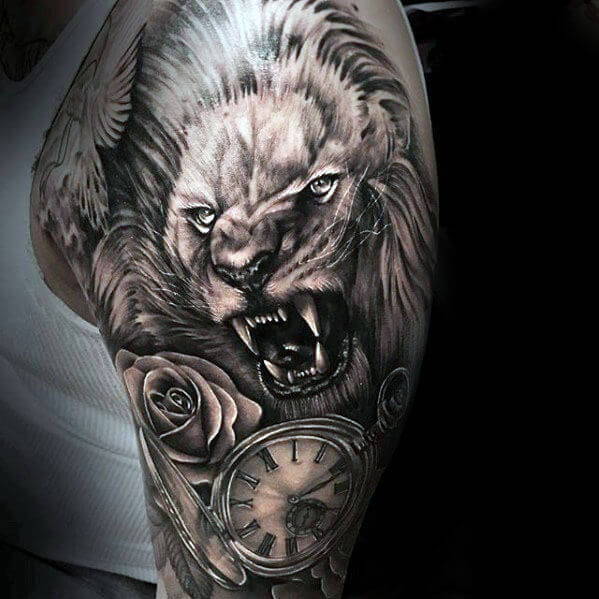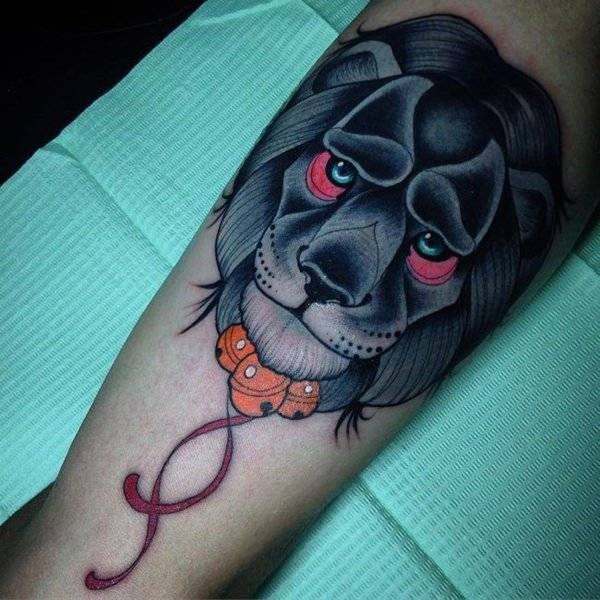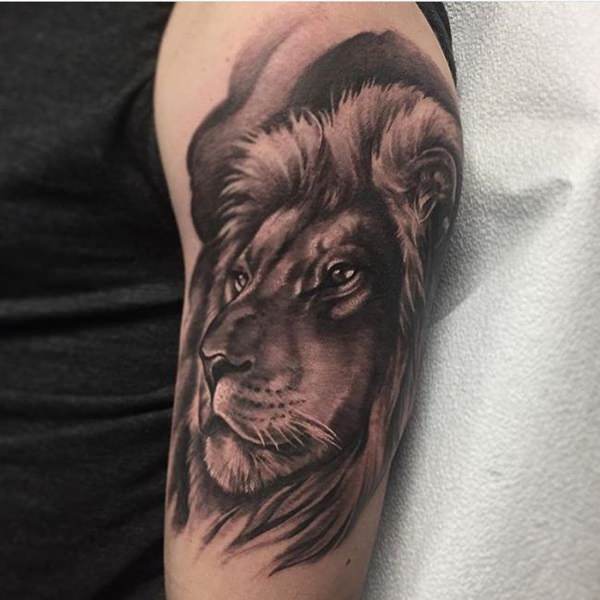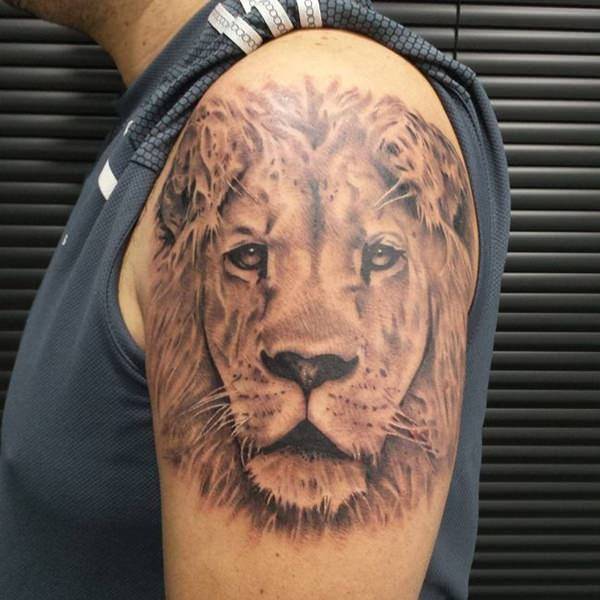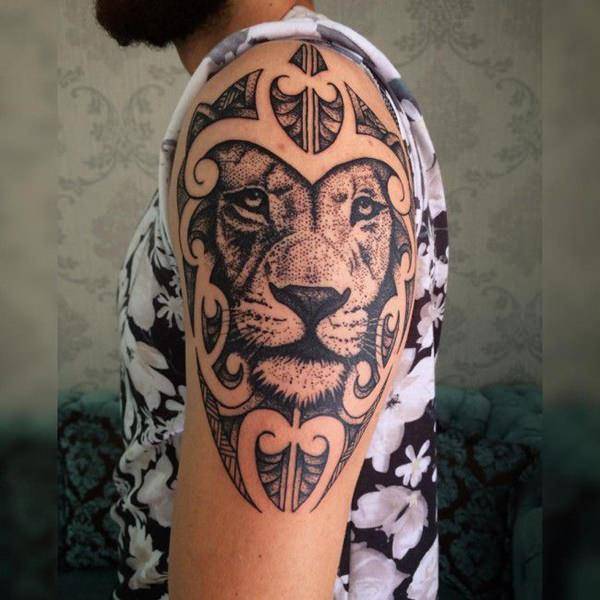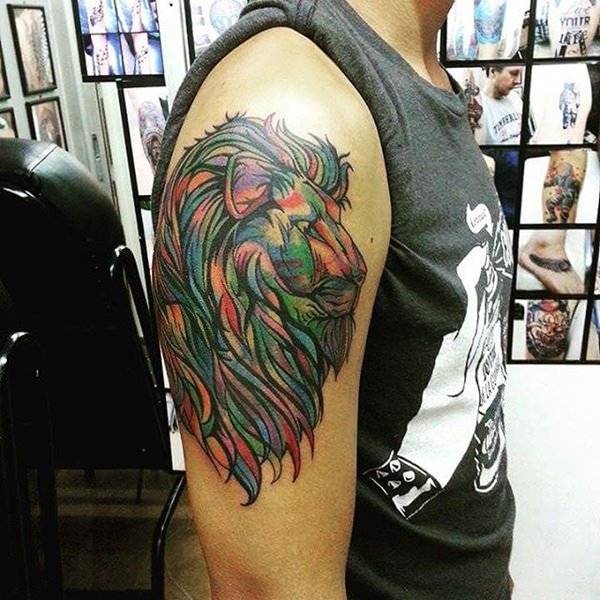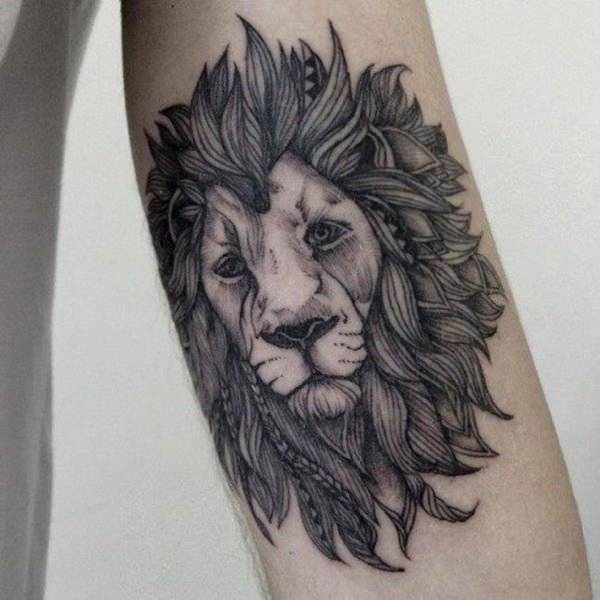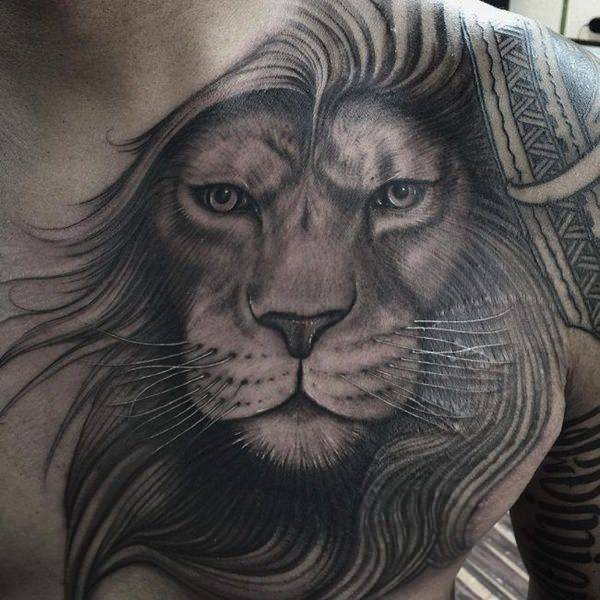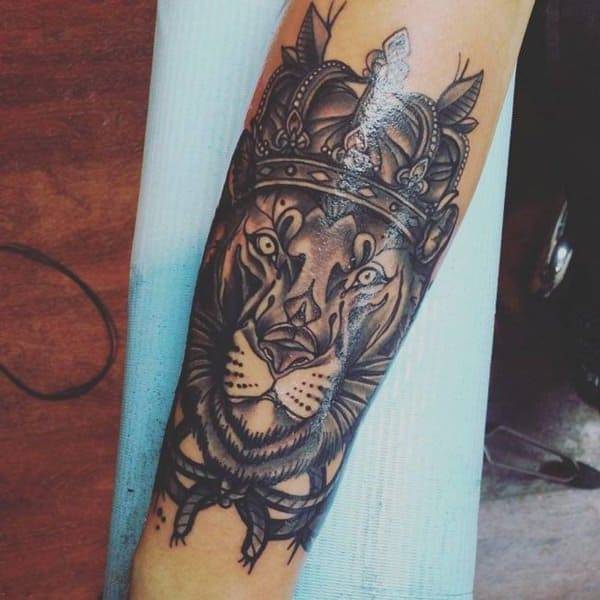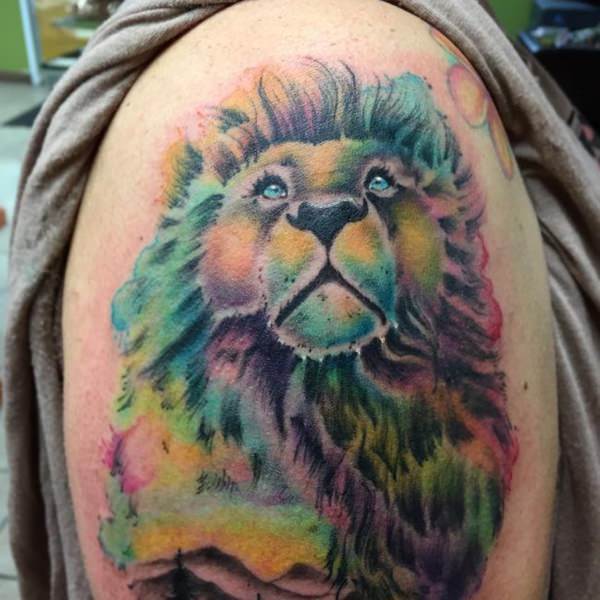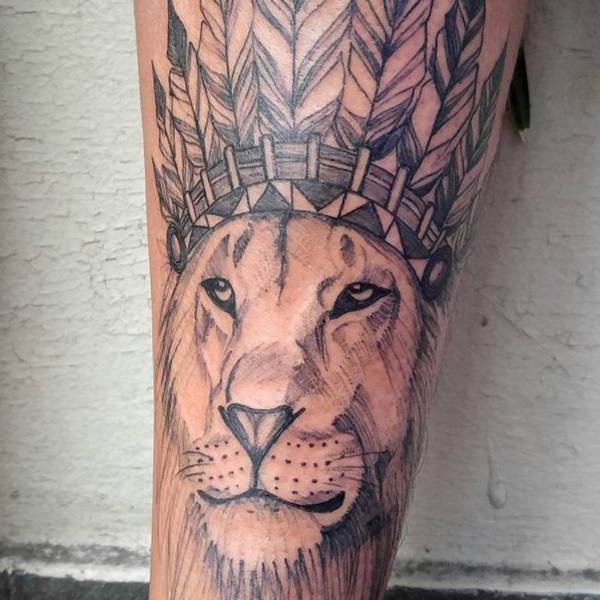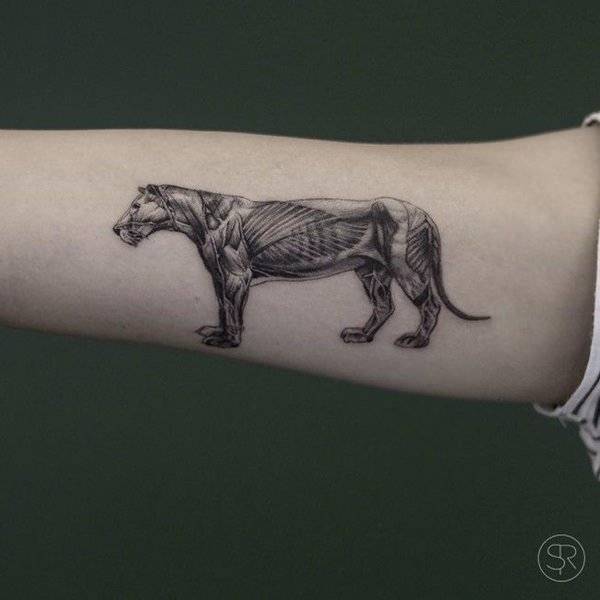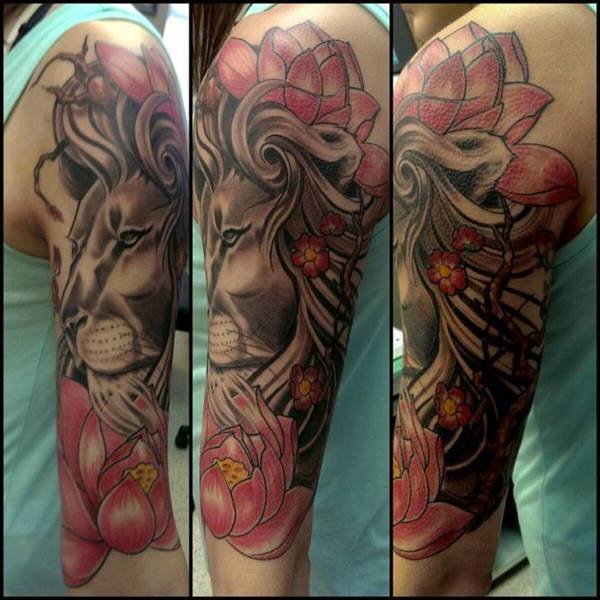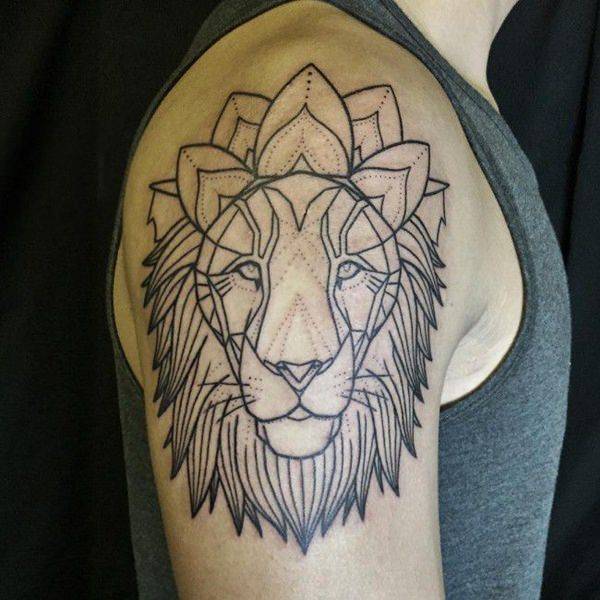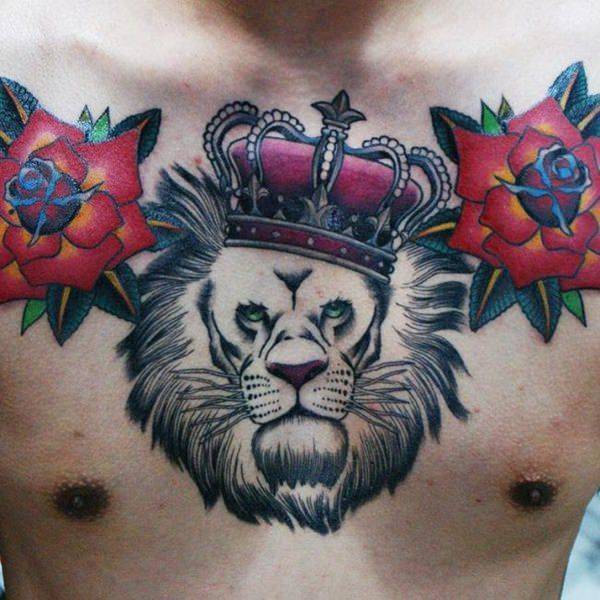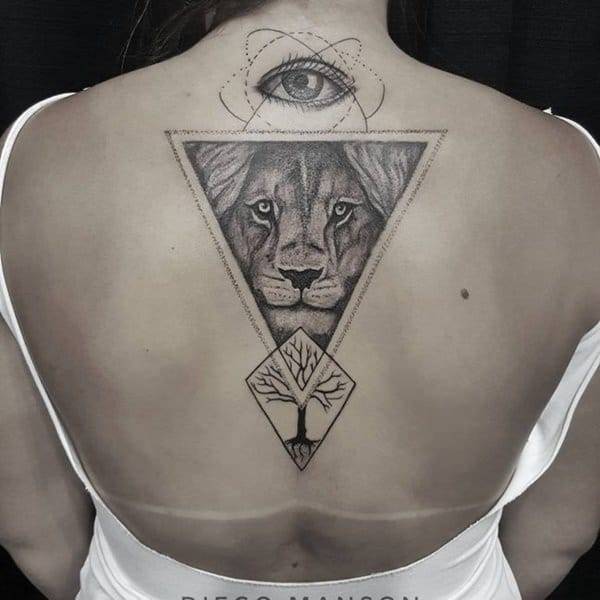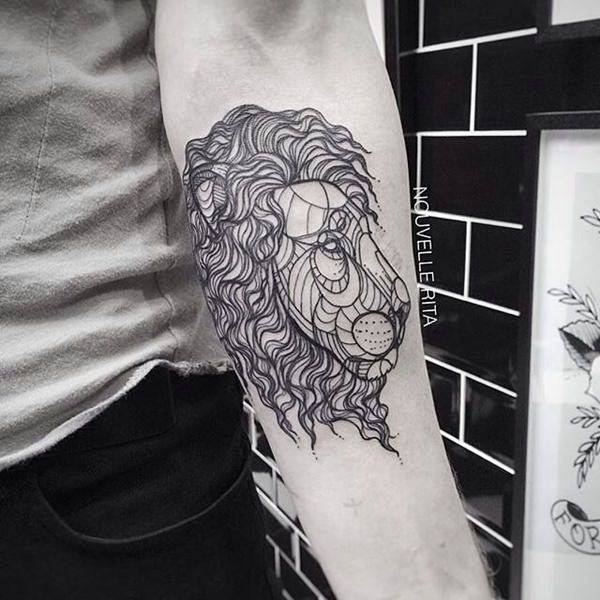 Average Cost of Services and Standard Price of a Lion Tattoo
Lion tattoos may be a little bit expensive. Drawing a lion's head is harder than just putting together geometric shapes to create a design. Therefore, lion tattoos are more costly compared to ordinary tattoos. Tattoo artists usually use an hourly price for this type of tattooing. Hourly service fees normally cost between $50 and 100 per hour at local tattoo parlors.
If you want to look for other tattoo shops, you can find a place with cheaper rates. Additionally, some tattoo artists charge a fixed sum of only $100 to $250 per tattoo but this obviously depends on the tattoo and its location. Indeed, a tattoo on the arm has nothing to do with a tattoo on the hand. Just compare the prices of two or three tattoo stores to get the best offer available.
Don't forget either that it's better to put a little more expensive at a quality artist than to take the cheapest, beware this doesn't mean that small tattoo artists are bad, on the contrary some of them make sublime art! Once again, if you have any doubt don't hesitate to turn to a temporary tattoo first in the form of a sticker.
Beyond the Lion tattoo itself, it is also the tattoo artist that you pay. And the more renowned or experienced he is, the higher the price of the tattoo. However, we advise you not to look too much at the expense in this field and to prefer a tattoo artist you really trust, even if he asks higher prices than his competitors. A tattoo is for life, and you probably don't want to end up with a very average drawing on your skin to save $50 ! You should also know that an expensive tattoo artist is (ideally) one who will take the time to analyze your design project, to discuss it with you and to make sure you are sure of your choice. if you have any doubt don't hesitate to turn to a temporary tattoo first.
So, concretely, what can you expect in terms of prices ? Depending on the quality artist, it can vary from $100 to $250 per hour of work. For a small tattoo, count at least $50 (below this price, ask yourself questions about the seriousness of the tattooist). A medium-sized tattoo should cost you about $100, but this can vary greatly. To avoid disappointment, always ask your tattoo artist for confirmation of the price just before starting the session, to make sure you are both on the same page.
Aftercare Tips After Getting a Lion Tattoo
Preserve the Beauty of Your Tattoo During the Healing Process
During the healing of your skin, you will surely feel some itching. The most important rule is that you should not scratch or rub your tattoo, as this can deposit bacteria on your skin. To reduce the itching, you can apply an ice pack to the area. It is also possible that over time, small scabs appear, you should not remove them…
To avoid a deformation or a loss of color of your tattoo:
Postpone your swimming lessons and your hammam or sauna sessions, because a prolonged soaking or a high level of humidity could eliminate part of the ink
Leave tight-fitting clothes in the closet. Loose-fitting clothes will allow your skin to breathe and therefore heal faster
Postpone your afternoon at the beach, swimming pool or your session in the sunroom because it is not recommended to expose yourself to UV rays. If you really need to go out in the sun, apply a sun block with a high factor.
Avoid intensive sports sessions, as they could distort the design and sweat could attack the color of your tattoo
Continue to moisturize your skin day after day.
Preserve the Beauty of Your Tattoo in the Long Term
On the long term, you will have to protect yourself from the sun which could alter your tattoo. Moisturizing your skin will be your best ally to keep your tattoo glowing. Tattoo Derm 2 tattoo care contains powerful moisturizing agents that soften and smooth tattooed skin. know that a tattoo will always look better on a well moisturized skin 😉
How to Make a Temporary Tattoo Last for Long ?